The global aircraft windshield wiper and washer system market was valued at $86,525.60 thousand in 2020, and is projected to reach $129,937.70 thousand by 2030, growing at a CAGR of 4.2% from 2021 to 2030.
COVID-19 has presented the world with an unprecedented economic, humanitarian, and healthcare challenge. Lockdown measures have helped to contain the spread of coronavirus, but exacted an immense economic toll. On the business side, the aerospace sector is one of the considerably hit sectors. Following the pattern witnessed in countries where COVID-19 spread earlier, lockdown measures and other restrictions have impacted the air travel. Furthermore, coronavirus has introduced unexpected challenges within the aircraft industry. However, With the relaxation of lockdown measures and the consequent opening of markets across the world, the demand for aircraft windshield wipers and washer systems is anticipated to grow considerably in the near future.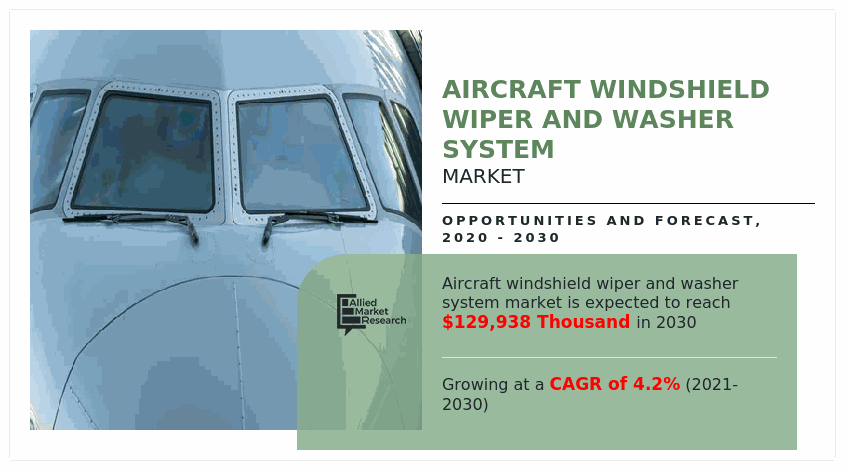 The aircraft windshield wiper and washer system market is segmented into Type and Application.
Aircraft windshield wiper and washer system is an important component of an aircraft. Aircraft windshield wiper and washer systems are used to maintain a clean windshield for safe operation. The aircraft windshield wiper and washer system work in a similar manner as the windshield wiper and washer system of an automobile. However, windshield wiper and washer system for aircrafts is designed to operate at relatively harsh condition such as extreme temperatures and higher aerodynamic drag.
Factors such as rise in air traffic coupled with demand for new aircrafts, increase in maintenance, repair, and operations (MRO) activities, and rise in military spending is expected to reinforce the new aircrafts demand, which is further anticipated to propel the need for windshield wiper and washer system in the near future. In addition, increase in need for safety & security boosts the market growth. However, growing inclination of alternatives such as hydrophobic coating, ice detection systems, and others, could hinder the aircraft windshield wiper and washer system market growth. Moreover, growing inclination toward efficient windshield wiper and washer systems with minimal drag are anticipated to provide remunerative opportunities for market expansion.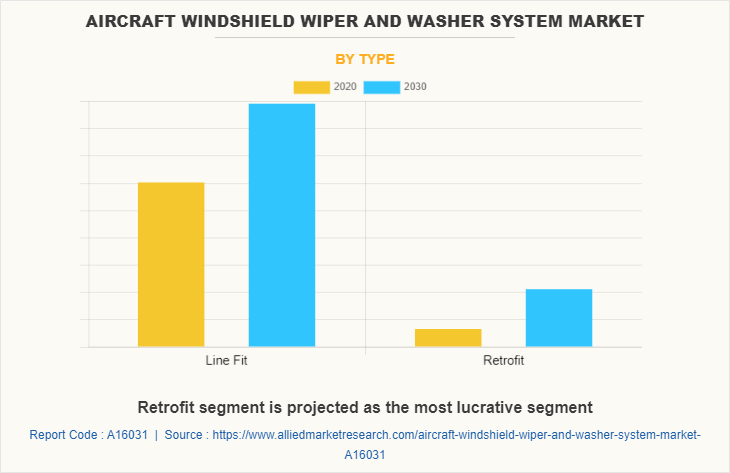 The aircraft windshield wiper and washer system market is segmented on the basis of type, application, and region. By type, the global market is divided into line fit and retrofit. By application, it is classified into commercial aircraft, military aircraft, and others. By region, the market has been analyzed across North America, Europe, Asia-Pacific, and LAMEA.
The key players analyzed in the aircraft windshield wiper and washer system market include Raytheon Technologies, Safran SA, Falgayrs, Bombardier, Eaton, General Dynamics, GKN Aerospace, LMI aerospace Inc., Mitsubishi Heavy Industries and SIFCO industries Inc.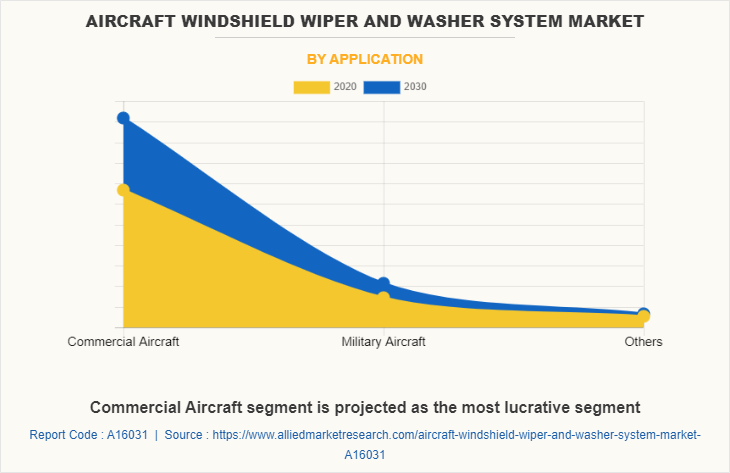 Rise in air traffic and demand for new aircrafts
Increasing air traffic by consumers is owing to economic and demographic growth as well as growing middle class. Furthermore, post the pandemic, the air travel has recovered considerably. For instance, in July 2021, The International Air Transport Association (IATA) announced that international and domestic travel demand showed significant momentum as compared to June 2021, as demand remained well below pre-pandemic levels. According to the latest data from the Civil Aviation Administration (DGCA), domestic passenger traffic in September 2021 increased by 5.45%, with about 7.07 million passengers flying in a month, compared to 6.7 million in August 2021. Domestic air passenger numbers increased by about 67% year-on-year and 24% quarter-on-quarter to about 8.8 million, followed by improved travel sentiment during the festival season and a steady decline in new COVID 19 cases.
Furthermore, rising air passenger traffic also affects the airline industry; owing to this the airline companies expand their aircraft product portfolio and enhance their comfort level and services on both domestic and international flights. For instance, Boeing`s annual marketplace outlook predicts that the worldwide fleet of industrial airplanes is expected to reach from 25,900 in 2019 to 49,405 planes through 2040, with nearly around 90% planes being new developments to cater to growing demand.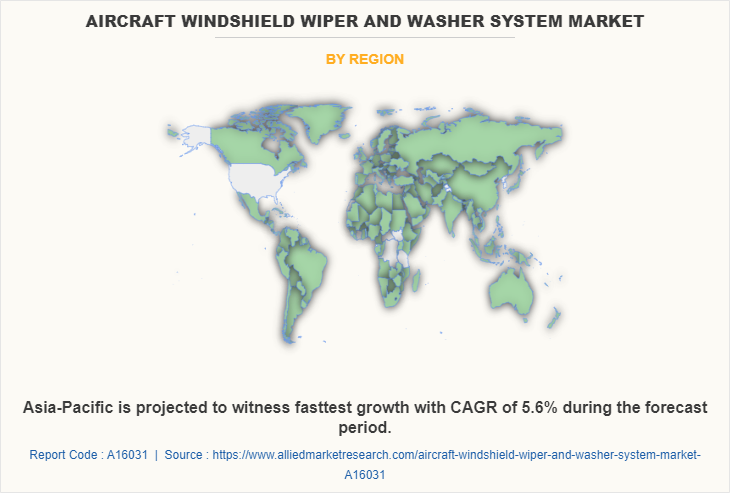 In addition, Boeing is projecting the worldwide aerospace enterprise along with protection and services, will reach $9 trillion over the following decade. That`s an increase by $500 billion from the equal forecast closing of 12 months. It is likewise the most important quantity the business enterprise has ever projected for the enterprise over a 10-12 months period. Similarly, Airbus predicts that over the next 20 years, demand for new aircraft will gradually shift from fleet growth to accelerating the replacement of older, less fuel-efficient aircraft. This means the need for more than 39,000 new passengers and freighters, of which 4,444 will be delivered over the next 20 years, including about 15,250 to replace older, less fuel-efficient models.
Increase in Maintenance, Repair, and Operations (MRO) activities
The rising demand for large-scale air transportation was central to the manufacture of commercial aircraft. As one of the most important industries in the world, airlines have a large share of the global economy, from international business and tourism to giant machinery, agricultural products, personal belongings, and the daily movement of people and goods. The U.S. has the most airlines and buys the most planes. In other countries, there are major domestic airlines, and in some cases commercial airlines in this area. New independent low-cost carriers in the U.S. and Europe, especially those offering shorter intercity routes, are also becoming important customers. For instance, the Boeing B737 and Airbus A320 are two of the best-selling commercial aircraft families in aviation history. In 2020, Boeing delivered 43 narrow-body commercial aircraft and Airbus delivered 484 narrow-body commercial aircraft. In addition, in the first 11 months of 2021, Airbus delivered 460 narrow-body commercial aircrafts and Boeing delivered 230 narrow-body commercial aircrafts.
Furthermore, maintenance, repair, and overhaul (MRO) in aviation is the repair, maintenance, or inspection of an aircraft or aircraft component. All maintenance activities are carried out to ensure the safety and airworthiness of all aircraft to comply with international standards. Owing to the changes in safety policies and rising demand for comfort levels gives an impact on airline companies that are making changes to old aircraft. Thus, these factors are rising the MRO activities. For instance, in January 2021, ST Engineering signed a five-year heavy equipment maintenance contract with an unnamed air cargo company. As part of the contract, ST Engineering will perform heavy maintenance on multiple fleet types, MROs on landing gear, and special maintenance on various aircraft types.
Key Benefits For Stakeholders
This report provides a quantitative analysis of the market segments, current trends, estimations, and dynamics of the aircraft windshield wiper and washer system market analysis from 2020 to 2030 to identify the prevailing aircraft windshield wiper and washer system market opportunities.
The market research is offered along with information related to key drivers, restraints, and opportunities.
Porter's five forces analysis highlights the potency of buyers and suppliers to enable stakeholders make profit-oriented business decisions and strengthen their supplier-buyer network.
In-depth analysis of the aircraft windshield wiper and washer system market segmentation assists to determine the prevailing market opportunities.
Major countries in each region are mapped according to their revenue contribution to the global market.
Market player positioning facilitates benchmarking and provides a clear understanding of the present position of the market players.
The report includes the analysis of the regional as well as global aircraft windshield wiper and washer system market trends, key players, market segments, application areas, and market growth strategies.
 Aircraft Windshield Wiper and Washer System Market Report Highlights
Aspects
Details
By Type
By Application

Commercial Aircraft
Military Aircraft
Others

By Region

North America (U.S., Canada, Mexico)
Europe (Germany, France, U.K., Russia, Rest of Europe)
Asia-Pacific (China, Japan, India, South Korea, Australia, Rest Of Asia Pacific)
LAMEA (Latin America, Middle East, Africa)

Key Market Players
Bombardier, Mitsubshi Heavy Industries, LMI aerospace Inc, GKN Aerospace, General Dynamics, Falgayrs, Safran, SIFCO Industries Inc., Raytheon Technologies, Eaton