Asia-pacific Insulation Materials Market
Asia-pacific insulation materials market is expected to reach $50,035 million by 2023, growing at a CAGR of 7.4% from 2017 to 2023. Materials used to insulate a building, vehicle, instrument, or anything from heat, electricity, or sound are referred to as insulation materials. On the basis of type of insulation provided, these materials are segmented into thermal insulation, electrical insulation, and heat insulation. The proper installation of insulation materials is essential to ensure the effectiveness of any insulation system. High efficiency, cost-effectiveness, compact size, vibrational stability, and low maintenance of insulation materials renders them ideal for use in varied application sectors, such as construction, automotive, oil & gas, and telecommunication.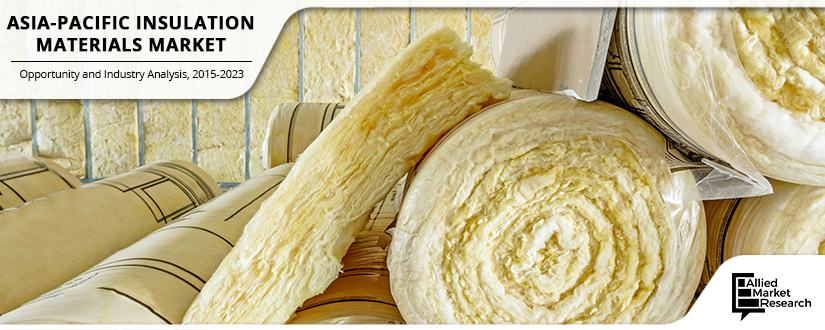 The Asia-Pacific insulation materials market is driven by the rapid growth in automotive, construction, and telecommunication industries that includes rapid industrialization and increased digitalization. In addition, cheap labor cost, low cost of setting up manufacturing units, and low cost of insulation materials drives the market Moreover, residential and non-residential construction manufacturers have adopted the usage of insulation materials, owing to rise in demand as a result of climate change, need for lower energy consumption, and more sound-proof buildings. The transportation sector has grown, owing to the industrialization, growth in disposable incomes, and living standards of middle-class families. The automotive & telecommunication industry of China and India have experienced high growth and demand in the last decade, which contribute to the growth of insulation materials market in this region.  However, the toxicity of materials, such as polystyrene, polyurethane, and others is expected to restrain the demand for insulation materials. For instance, regulations on the use of methyl chloride for polyurethane manufacturing, regulations for reduction in emissions of toxic materials while polyethylene manufacturing, and several others are lowering the demand of insulation material. Moreover, technological advancements and increase in awareness regarding green building materials are creating opportunities for growth in the market.
Asia-Pacific Insulation Materials Market Segmentation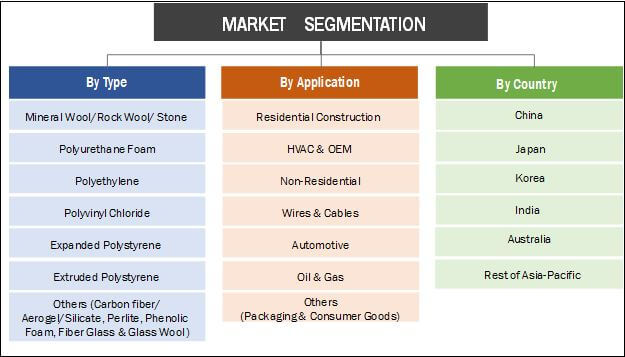 The Asia-Pacific insulation materials market is segmented based on type, application, and country. Based on type, it is divided into mineral wool/rock wool/stone, polyurethane foam, polyethylene, polyvinyl chloride, expanded polystyrene, extruded polystyrene, and others that includes carbon glass, fiberglass, aerogel, silicate, perlite, phenolic foam, & glass wool. Based on application, it is categorized into residential construction, HVAC (Heating, ventilation and air conditioning) & OEM (Original Equipment Manufacturer), non-residential, wires & cables, automotive, oil & gas, and others that includes packaging & consumer goods.
The polyurethane Foam is anticipated to be the top investment pocket for Asia-Pacific insulation materials market, owing to the need for microporous insulation materials from oil & gas sector and growth in construction & automotive industry. Polyurethane foam insulation materials are used in industries, such as residential construction, non-residential, oil & gas, and automotive. Moreover, polyethylene is anticipated to be the second choice of new entrants as it offers a low and stable dielectric constant over all frequencies, and high insulation resistance.
Top Investment Pockets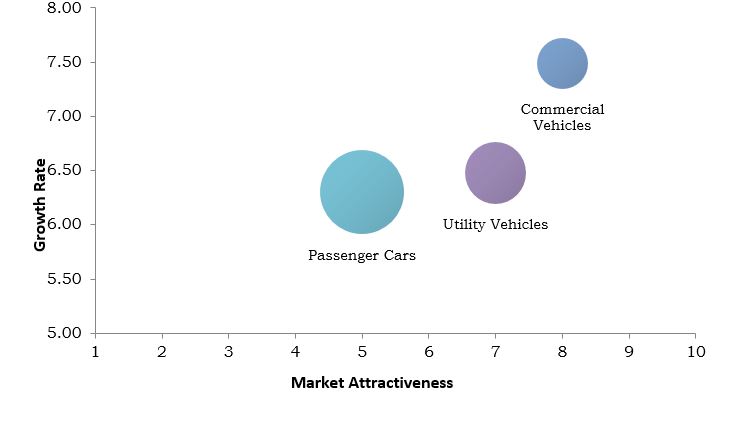 Geography Review
Geographically, the market is analyzed across China, Japan, Korea, India, Australia, and rest of Asia-Pacific. China dominated the market in 2015, and is anticipated to maintain its lead throughout the forecast period. The rapid growth of automobile & telecommunication industry in China is responsible for its highest market share in the Asia-Pacific market. China's annual automobile production exceeds the total automobile of Europe, U.S., and Japan combined. This is attributed to the cheap labor and low raw material & manufacturing costs in China.
Asia-Pacific Insulation Materials Market, By Country, 2016 & 2023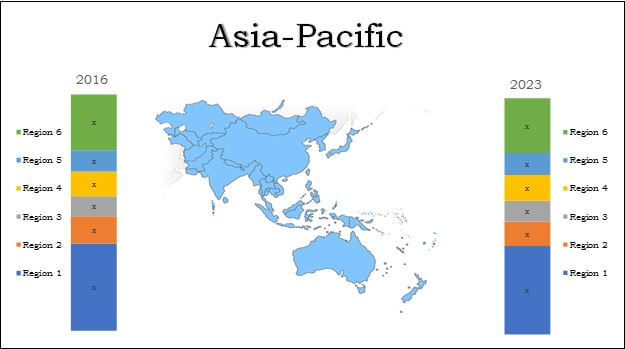 Korea Review
Korea generated revenue of $2,792 million in 2016, and is expected to reach $4,358 million by 2023. The demand for insulation materials in the Korea is driven by the growth in demand of polyurethane foam, due to climate change, increase in middle class sector, and rise in need for affordable & energy-efficient housing. The rise in temperature and precipitation in South Korea experienced in the last decade have driven the need for insulation systems in residential and non-residential buildings.
Korea Insulation Materials Market, 2016-2023 ($Million)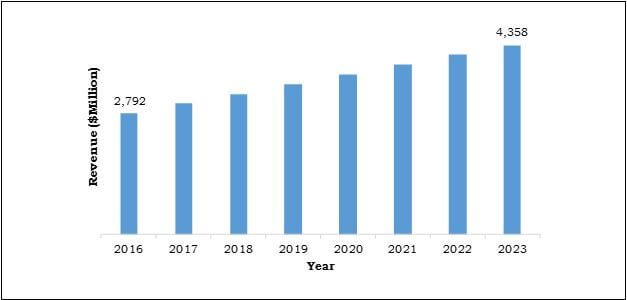 Key players operating in the Asia-Pacific insulation materials market include BASF SE, The Dow Chemical Company, Bridgestone, ProtekAsia, ROCKWOOL Building Materials (Singapore) Pte Ltd., Huntsman Corporation, Kingspan plc., Armacell International Holding, Bayer Material Science, and ITW Insulation Systems.
Other major players in the Asia-Pacific insulation materials market (not included in the report) are Nichias Corporation, Dongsung Finetec Corporation, Insulmat Asia, Nitto Denko Corporation, Foster Engineering Pte. Ltd., Shenzhen Mysun Insulation Materials Co Ltd., KCC, Japan Insulation Co., Ltd., Nippon Aqua Co., Ltd., and Foilboard Insulation Systems.
Key Benefits for Asia-Pacific Insulation Materials Market:
Porter's five forces analysis helps to analyze the potential of buyers & suppliers and the competitive scenario of the industry for strategy building.
It outlines the current trends and future scenario of the market from 2017 to 2023 to understand the prevailing opportunities and potential investment pockets.
Major countries in each region have been mapped according to their individual revenue contribution to the global/regional market.
The key drivers, restraints, and opportunities and their detailed impact analyses are elucidated in the study.
The profiles of key players along with their key strategic developments are enlisted in the report.
 Asia-Pacific Insulation Materials Market Report Highlights
Aspects
Details
By Type

Mineral Wool/ Rock Wool/ Stone Wool
Polyurethane foam
Polyethylene
Polyvinyl Chloride
Expanded Polystyrene
Extruded Polystyrene
Others

By Application

Residential Construction
HVAC & OEM
Non-Residential
Wires & Cables
Automotive
Oil & Gas
Others (Packaging & Consumer Goods)

By COUNTRY

China
Japan
Korea
India
AUSTRALIA
REST OF ASIA-PACIFIC

Key Market Players
THE DOW CHEMICAL COMPANY, ROCKWOOL BUILDING MATERIALS (SINGAPORE) PTE LTD, KINGSPAN PLC, HUNTSMAN CORPORATION, BRIDGESTONE, BASF SE, ITW INSULATION SYSTEMS, PROTEKASIA, ARMACELL INTERNATIONAL HOLDING, BAYER MATERIAL SCIENCE