Bluetooth IC is a low energy integrated circuit (IC) device used to transmit and receive signals in radio frequency band over short distances using short wavelength. These ICs are built-in proprietary algorithm software to achieve low current consumption and quick start-up without using microcontroller code. Bluetooth ICs are used in consumer electronic goods such as smartphones, smartwatches, laptops, speakers, and headphones as Bluetooth sensors within ICs collect and share data with applications stored directly on Bluetooth compatible devices.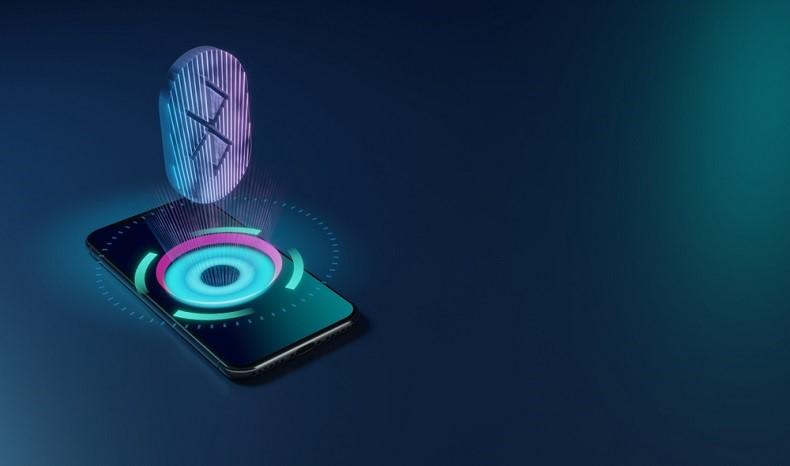 These low-energy communication devices are used in infotainment systems and pressure monitoring systems to improve vehicle comfort and safety as they avoid interference from other wireless devices and have better range than infrared communication. Bluetooth ICs are used in printers, webcam, GPS systems, keyboards, and mouses as it is used for voice or data transfer is easily-upgradable and can connect through any obstacles. Further ongoing advancements in the miniaturized IC technology for transmission of data and command to peripheral devices implies that the bluetooth ICs market share would undergo substantially high growth in coming years.
COVID-19 SCENARIO ANALYSIS:
After the COVID-19 outbreak in Wuhan, the Bluetooth ICs market counts among the most impacted industries as manufacturing units which are mostly in China as it had to shut operations leading to severe disruption of supply chain. There is a short-term demand lapse, which has led the Bluetooth ICs market share to fall, owing to the lockdown of operations and travel restrictions on a global basis.
Contrarily, Bluetooth low energy ICs are used for precise location tracking to offer duration and proximity of interaction with confirmed infected people. In addition, hundreds or thousands of Bluetooth tags are deployed to improve communication among smart devices to identify contact tracing and help health agencies reduce spread of the virus in densely populated areas.
The demand for Bluetooth ICs to map or trace anyone who came into contact with COVID-19 infected patients as well as for low-cost wireless file or data transfer is constantly growing at this time of crisis. Though there is a temporary shortfall in demand, owing to halt in industrial automation control and other operations, the Bluetooth ICs market is anticipated to make fast rebound after restrictions are lifted.
Top Impacting Factors: Market Scenario Analysis, Trends, Driver, and Impact analysis
Rise in demand for smart high-performance wireless sensors in Bluetooth ICs for improved wireless connectivity in wireless audio devices such as speakers and headphones is the major factor that drives the bluetooth ICs market growth. However, amalgamation of Intellectual Property (IP) blocks for System-on-Chip design, possibility of connection failure, low bandwidth of Bluetooth in certain conditions as well as continuously developing wireless communication technology hinder the bluetooth IC chip market growth.
On the other hand, surge in incorporation of Bluetooth ICs in smart wearable electronic devices such as smartphones, laptops, and smart watches as well as in automobile infotainment systems for low-cost wireless communication further boosts the bluetooth ICs market revenue. Growth in financial investments by governments worldwide in IoT based device technology and augmented demand for this device in smart homes or city projects is expected to pave new avenue to the Bluetooth ICs industry.
New Product Launches to flourish the market:
Worldwide leading bluetooth ICs market players have adopted necessary steps to improve efficiency and functionality of ultra-thin wireless technology to enable wider adoption for keyboards, smart credit, and banking cards.
In October 2019, Microchip Technology Inc., an American manufacturer of MCUs, analog, mixed signal, Flash-IP ICs, announced low-power IS2083BM IC, next-generation Bluetooth 5.0 high-quality dual-mode audio IC and full authentication module. This includes high-power output and Sony HiFi LDACTM codec support. IS2083BM IC measures 5.5 x 5.5 mm and is ideal for small designs, hence providing more room to use larger batteries in the final product. IS2083BM IC and BM83 supports application functions without the need for an external host microcontroller along with integrated power amplifier that includes up to +9.5 dBm of output power. In addition, it has integrated 2 MB flash that enables storage of updated files during wireless updates and software setup without the need for external storage. The device supports Sony LDACTM audio codec technology that enables high-resolution audio extensions extend to mass market Bluetooth wireless products. IS2083BM IC and BM83 modules comprise Bluetooth Low Energy (BLE), Data Length Expansion (DLE), and LE Secure Connection (LE SC) to increase data throughput by 2.5 times while transmitting data, hence improving security.
Surge in use in Industrial and Automotive application
A driver can use vehicle Bluetooth low energy IC communications authenticate codes on smartphones to activate interior or exterior lighting, personalize seat positions, and adjust HVAC settings and infotainment preferences. It also helps to provide vehicle diagnostic information such as tire pressure, fuel level, battery status, and temperature as well as helps in providing automated piloted parking.
In February 2019, American Semiconductor Inc., an industry leader in physically flexible ICs, launched AS_NRF51822 FleX BLE IC, a fully flexible Ultra Bluetooth IC. The Semiconductor-on-Polymer (SoP) chip scale packaged system on chip supports Bluetooth Low Energy communication. FleX BLE IC operates from 1.8-3.6V and features an ARM CortexTM M0 processor, 256KB embedded Flash memory, 32KB RAM, encryption coprocessor, temperature sensor, and 10-bit analog-to-digital converter. This FleXTM emiconductor-on-PolymerTM (SoP) wafer level chip scale packaging process is used to convert standard CMOS products into robust, thin, and flexible form factors. 
Key benefits of the stakeholders:
The study gives an analytical overview of Bluetooth ICs market forecast with current trends and future estimations to determine imminent investment pockets.
The report provides information related to key drivers, restraints, and opportunities along with detailed Bluetooth ICs market analysis.
The current Bluetooth ICs trends are quantitatively analyzed.
Porter's five forces analysis illustrates the potency of buyers & suppliers in the market. 
Questions answered in the Bluetooth ICs Market research report:
Who are the leading players in the Bluetooth ICs market?
What are the current trends that would influence the market in the next few years?
What are the driving factors, restraints, and opportunities in the market?
What are the projections for the future that would help in taking further strategic steps?
What would be the detailed impact of COVID-19 on the market?
 Bluetooth ICs Market Report Highlights
Aspects
Details
By Type

Bluetooth 4.0
Bluetooth 4.x
Bluetooth 5.x
Others

By Application

Cordless Desktop
Beacon
Human Interface devices
Automatic Synchronization
Multimedia Transfer
Others

By Industry Vertical

IT & Telecommunication
Residential
Aerospace & defense
Automotive
Industrial
Healthcare
Others

By Region

North America (US, Canada)
Europe (Germany, UK, France, Italy, Spain, rest of Europe)
Asia Pacific (India, Japan, China, Australia, South Korea, rest of Asia Pacific)
LAMEA (Latin America, Middle East, Africa)

Key Market Players
Texas Instruments Incorporated, Maxim Integrated, NXP Semiconductors, Microchip Technology Inc., STMicroelectronics, Toshiba Corp., MediaTek Inc., Nordic Semiconductor, Qualcomm Incorporated, Silicon laboratories Inc.