The Bus market report offers a comprehensive study on the global market size & forecast, segmental splits, and further classification into regional & country-level. Furthermore, it highlights the market dynamics & trends, Porters' five force analysis, competitive landscape, and market share analysis.
Bus market Revenue ($Million), By Segment, 2020–2030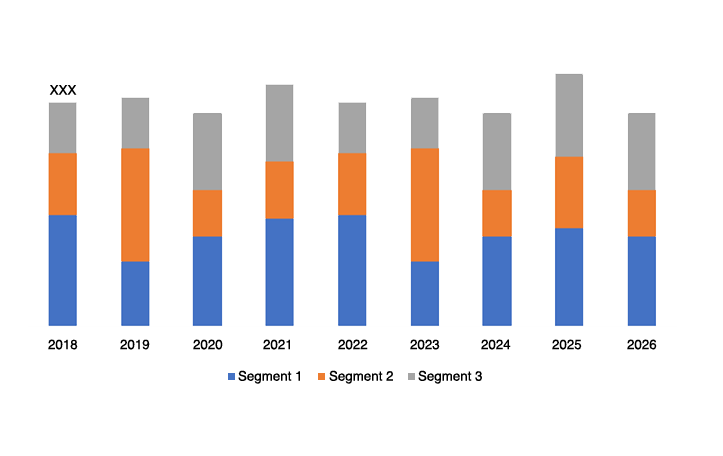 Graph for representation purpose only
Segmental Outlook
The global Bus market is segmented on the basis of seating capacity, propulsion type. Region wise, the market is analyzed across North America (the U.S., Canada, and Mexico), Europe (the UK, Germany, France, Spain, Italy, and rest of Europe), Asia-Pacific (China, Japan, Australia, South Korea, India, and rest of Asia-Pacific), and LAMEA (Latin America, the Middle East, and Africa).
The segmental analysis includes real-time and forecast in both qualitative and quantitative terms. This helps clients understand the most lucrative segments for investors to capitalize on in the market. On the basis of comprehensive backend analysis regarding the segmental performance, coupled with a concise understanding of the operating companies in the market and their expansion activities in line with their products/services.
Bus market Revenue ($Million), By Type, 2020–2030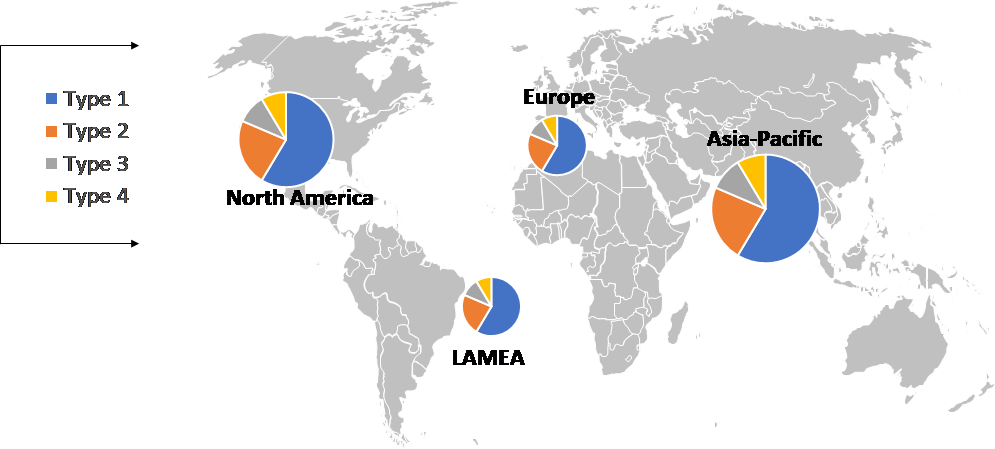 Graph for representation purpose only
Competitive Scenario
The report includes an in-depth analysis of the major 10 market players operating across the globe, along with market share analysis, and an outlook on top player positioning. Furthermore, the report focuses on developmental strategies such as mergers & acquisitions, product/service launches, and collaborations adopted by the market players to maintain and enhance their foothold on the market.
COVID-19 Impact Analysis
The COVID-19 outbreak had a significant impact on the community as well as the economy during 2020. The report provides a brief overview of the evolution of the outbreak of coronavirus. The report highlights the impact of COVID-19 pandemic on the market size and share.
Furthermore, it offers a brief overview of the impact of COVID-19 on the Bus market. The decline in the number of patients infected by COVID-19 in the coming days along with the safety measurements taken by governments and mass vaccination drives to curb the spread of COVID-19 are expected to impact the global Bus market as well. It further highlights the prime strategies adopted by major market players during such unprecedented times.
Report Coverage
Market Size Projections: 2020 to 2030
Major Segments Covered: seating capacity, propulsion type
Market Dynamics and Trends
Competitive Landscape Reporting
Note
Clients have the liberty to customize the list as per their stated requirements.
AMR offers 20% free customization policy and clients can request AMR for a tailor-made report by considering their requirements. However, the modification will be finalized post a quick feasibility check.
 Bus Market Report Highlights
Aspects
Details
Seating Capacity

15 - 30 Seats
31 - 50 Seats
More than 50 Seats

Propulsion Type

Internal Combustion Engine (ICE)
Electric

By Region

North America (U.S., CANADA, MEXICO)
Europe (UK, GERMANY, FRANCE, ITALY, SPAIN, Rest of Europe)
Asia-Pacific (CHINA, JAPAN, INDIA, SOUTH KOREA, Rest of Asia Pacific)
LAMEA (Latin America, Middle East, Africa)

Key Market Players
AB Volvo, Anhui Ankai Automobile Co. Ltd, Ashok Leyland (Hinduja Group), BYD Company Ltd., Mercedes-Benz Group AG, Company 6, Company 7, Company 8, Company 9, Company 10