Electrical resistor is a passive two-terminal electrical component that prevents an excessive influx of current, adjusts signal levels, terminate transmission lines, and bias active elements by restricting flow of electrons or electric current to a certain level. High power resistors are used in industries as part of motor controls or as test loads for generators as they do not depend on any external voltage source for operation. Variable resistors are used to adjust circuit elements such as volume control or as sensing devices for heat, humidity, force, chemical activity as they are compact, low cost, and easily replaceable. Thick film and shunt resistors are mostly used in electric and hybrid vehicles in technologies such as regenerative braking, advanced motor assist, actuators, automatic start/stop system as these technologies require sophisticated electrical and electronic circuitry to provide additional auxiliary power. Rise in urbanization and use of smartphones, tablets, notebooks and other storage devices use thick film and shunt resistors as they offer satisfactory accuracy, precision and performance at low cost. Adoption of 5G technology and demand of high-performance electrical components implies that the electrical resistor market share would undergo steady growth in coming years.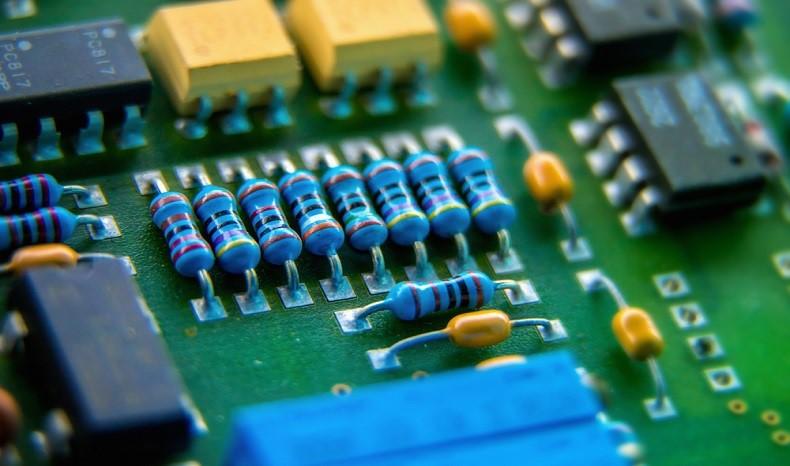 Covid-19 Impact Analysis:
COVID-19 outbreak in Wuhan, China is certain to create a demand lapse as China is the largest consumer and supplier of electrical and electronic items, which drive around one-third of the global semiconductor market. Prices of passive components tend to flatten due to shortage of products caused by halt in manufacture during this worldwide lockdown scenario. This disruption in demand-supply chain will cause the Electrical Resistor market shares to fall abruptly owing to travel restriction on a global basis.
The demand of passive electrical components in medical devices and equipment used for emergency services currently drives the electrical resistor market with a view to combat the virus outbreak. There is a temporary demand lapse owing to the shutdown of industries and manufacturing plants where electrical resistors are primarily used. The electrical resistor market is anticipated to make steady rebound after the commencement of automotive and industrial operations while lockdown restrictions are lifted. 
Top Impacting Factors: Market Scenario Analysis, Trends, Drivers, and Impact Analysis
Rise in demand for electricity for new power generation, transmission, distribution, developing infrastructure is the primary factor that propels the electrical resistor market growth. In addition, rise in need of batteries, fuel cells, electromechanical systems such as generators, alternators, and solar power converters augments demand for electrical resistors. However, difficult maintenance, low tensile and fatigue strength of electrical resistors joint and non-conducive nature of high-power single-phase AC welder to balanced operation of the grid hinders market growth.
Surge in demand for braking and control resistors for traction applications in electric locomotives owing to the growth of rail networks to accommodate the needs of travellers and commuters further drives the electrical resistor market revenue. Technological advancements and rise in global investments in R&D by governments to expand transmission and distribution networks for power generation from renewable energy resources tend to pave new avenues to the electrical resistor industry. 
New Product Launches to Flourish the Market
Key electrical resistor market players adopt necessary steps to improve accuracy and overall functionality of a wide range of products such as current sensing resistors, thin film resistors, fuses, and varistors to provide environmently-friendly and safe electrical solutions.
In January 2020, KOA Speer Electronics, manufacturer of surface mount passive components, introduced the SG73P Series of anti-surge, pulse precision thick film chip resistors with higher power ratings. The new power ratings by size are 0.2W (0402), 0.33W (0603), 0.5W (0805), 0.75W (1206), and 1.0W (1210). SG73P resistors feature tolerances from ±0.5% to ±5%, T.C.R (Temperature Co-efficient of Resistance) of ±100 and ±200 ppm/°C along with resistance ranging from 1 to 10MΩ approximately. These resistors enable engineers downsize circuits and reduce the number of components required for a design through 200% improvement in power ratings and pulse withstanding voltages over KOA's standard thick film series resistors. SG73P series resistors are ideal for surge and pulse protection and are used primarily in transportation and industrial applications such as automotive electronics, industrial devices, and power supplies.
Surge in Use in Automotive and Industrial Applications
Electric resistors maybe free standing or integrated into control circuitry of electric motors for controlling windows, seats, mirrors, wipers, and cooling fan speed. These devices are introduced in hybrid and other vehicles to convert between different voltages as well as in the regenerative electric braking facility to the wheels of vehicles.
In January 2020, KOA Speer Electronics introduced the HV73V high voltage flat chip resistor especially for automotive applications. The HV73V comprises of special inner electrode material that makes the resistor ideal for high voltages. It achieves 2.5 times higher maximum working voltages with improved temperature cycling stability over standard resistors. The chip sizes and voltages in which the resistor is available are 350VAC (0603), 400VAC (0805) and 800VAC (1206). HV73V offers resistance tolerances of +0.5%, +1%, +2%, and +5%, resistance range of 10kΩ–51MΩ, T.C.R. (Temperature Co-efficient Resistance) of +100ppm/°C and +200ppm/°C as well as operating temperatures up to +155°C. The HV73V high-voltage flat chip resistor is used in automotive applications such as battery modules, inverter circuits, DC–DC converters, and voltage detection circuits of quick chargers and other circuits where regenerative voltage of motor is applied.
Key benefits of the stakeholders:
The study gives an analytical overview of Electrical Resistor market forecast with current trends and future estimations to determine imminent investment pockets.
The report provides information related to key drivers, restraints, and opportunities along with detailed Electrical Resistor market analysis.
The current Electrical Resistor market trends are quantitatively analyzed.
Porter's five forces analysis illustrates the potency of buyers & suppliers in the market. 
Questions answered in the Electrical Resistor Market research report:
Who are the leading players in the electrical resistor market?
What are the current trends that would influence the market in the next few years?
What are the driving factors, restraints, and opportunities in the market?
What are the projections for the future that would help in taking further strategic steps?
What would be the detailed impact of COVID-19 on the market?
 Electrical Resistor Market Report Highlights
Aspects
Details
By Type

Linear Resistor
Fixed Resistor
Variable Resistor
Non-linear Resistor
Others

By Product Type

Power Supplies
Electric Motors
Drives
Inverters
Others

By Application

Power Generation
Transmission
Distribution Channels
Others

By Industry Vertical

Consumer Electronics
IT and Telecommunication
Automotive
Industrial
Healthcare
Others

By Region

North America (U.S., Canada)
Europe (Germany, UK, France, Italy, Spain, Rest of Europe)
Asia Pacific (India, Japan, China, Australia, South Korea, Rest of Asia Pacific)
LAMEA (Latin America, Middle East, Africa)

Key Market Players
Murata Manufacturing, KOA Speer Electronics, Viking Tech Corp., Japan Resistors manufacturing, ROHM Semiconductor, Bourns., TE Connectivity, Cressall, Yageo, Vishay Intertechnology