Europe In Vitro Fertilization (IVF) Market Overview:
The European IVF Market was valued at $3,054 million in 2015 and is estimated to reach $4,447 million by 2022, growing at a CAGR of 5.4% during the analysis period. In vitro fertilization is a type of assisted reproductive technology-based fertility treatment across the clinical industry. Delayed pregnancy in women is a major factor that drives the IVF market, as the chances of conceiving lowers with age. The success rate of getting pregnant with IVF technique is higher in the age group of 35–39 years.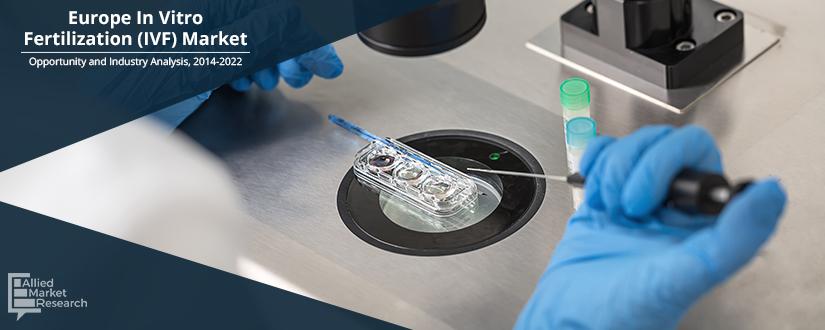 The major factors that limit this market growth are cost incurred and stringent government regulations. A patient may need to undergo several cycles of pregnancy owing to the lower success rate of IVF procedures, thereby adding to the overall cost. The average cost of this procedure is approximately $10,000–$20,000, which often acts as a major limitation, to the adoption of the technique. In addition, ethical considerations and lack of reimbursements are other challenges that impede the market growth. The companies profiled in this report include Thermo Fisher Scientific, Inc., DRK Kliniken Berlin, Sun Pharmaceutical Industries Ltd., Cadila Healthcare Ltd., LG Life Sciences, and EMD Serono Inc.
IVF Success Rates According to Age in the UK

The growing trends of delayed pregnancy have steadily increased across Europe and other countries. In older women, eggs produced by the reproductive system are less efficient for the process of fertilization with the male spermatozoa, resulting in risk of genetic disorders. According to Centers for Disease Control and Prevention (CDC), the rate of fertilization in the age group of 35–39 years through IVF is considerably high. 
Denmark In Vitro Fertilization Market, Volume and Value, 2014-2022 (Thousand, $Million)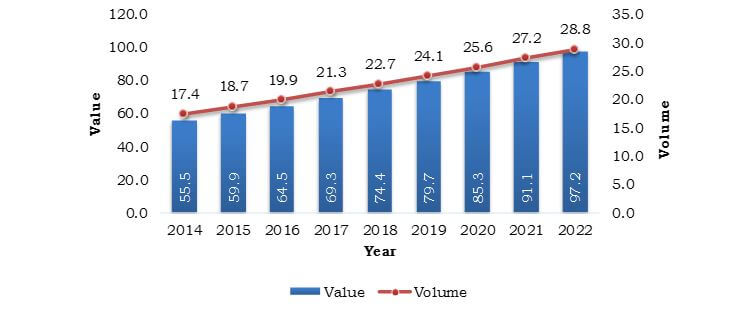 IVF techniques play a significant role in addressing infertility. The success rates in Denmark range from 26% to 29% for patients in the age group of 25–37 years. The pregnancy rate is 12–16% for the age group of 37-45 years; however, clinicians claim that there are more chances of miscarriage in this age group, resulting in birth rate of about 8–10%. A single standard IVF cycle in Denmark costs approximately $4,800, which is less than that in the rest of European countries. However, these costs are higher as compared to that in Russia and Spain.
The key companies offering these products includes include Thermo Fisher Scientific, Inc., DRK Kliniken Berlin, Sun Pharmaceutical Industries Ltd., Cadila Healthcare Ltd., LG Life Sciences, and EMD Serono Inc
Key Benefits for Stakeholders: