Food Stabilizer Marke Overview:
Global Food Stabilizer Market size was valued at $7,580 million in 2016, and is anticipated to grow at a CAGR of 4.1% to reach $10,100 million during 2017 to 2023. Food stabilizers are substances or chemicals that allow unblended food ingredients to remain homogenous. It maintains the physio-chemical state of a foodstuff to ensure homogeneous dispersion. It helps to retain the color, shape, texture, consistency, and stability of food products.  The benefits have increased the use of food stabilizers, in a wide range of food products such as, bakery, confectionery, dairy product, beverage & convenience food, sauce, and others. Pectin, carrageenan, gelatin, agar-agar, and calcium chloride are some of the commonly used stabilizers used in food products. Presently, the use of food stabilizers has increased in the recent years, owing to the emergence of convenience food & organic food and influence of westernized food habits. The market is driven by rise in disposable income, growth in the convenience food sector, and increased demand for food stabilizers in the dairy & confectionery industry. However, limitations on the usage of certain stabilizer blends, stringent government regulations on usage & quantity, and consumer preference for fresh food hamper the market growth.
The report emphasizes on the different types of food stabilizers, which include pectin, gelatin, carrageenan, xanthan gum, guar gum, and others. Based on function, the market is classified into stability, texture, and moisture retention. On the basis of application, it is categorized into bakery, confectionery, dairy product, sauce & dressing, beverage & convenience food, meat & poultry product, and others. Geographically, it is analyzed across North America, Europe, Asia-Pacific, and LAMEA. In addition, the report highlights various factors that impact the growth of the global market, such as key drivers, restraints, growth opportunities, as well as the role of different key players. It presents the quantitative data, in terms of both value and volume, which have been obtained from the secondary sources such as company publications, Factiva, Hoovers, OneSource, and others.
Global Food Stabilizer Market Segmentation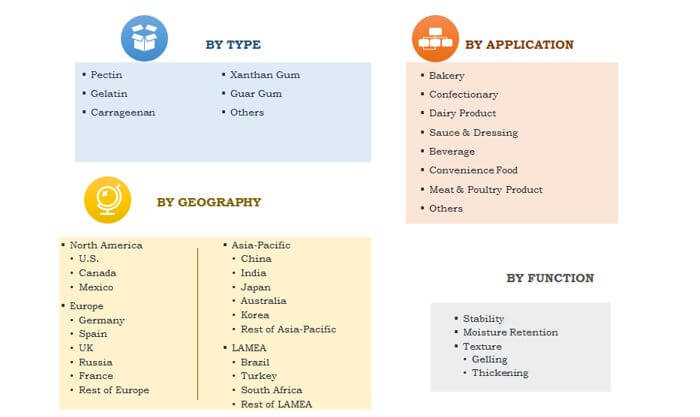 Europe dominates the global food stabilizer market, in terms of both value and volume. However, Asia-Pacific is expected to witness the highest growth rate during 2017-2023, owing to increase in population, rise in disposable income, reforms in food preferences, and increase in demand for convenience food.
Food Stabilizer Market Share,By Geography, 2016 (%)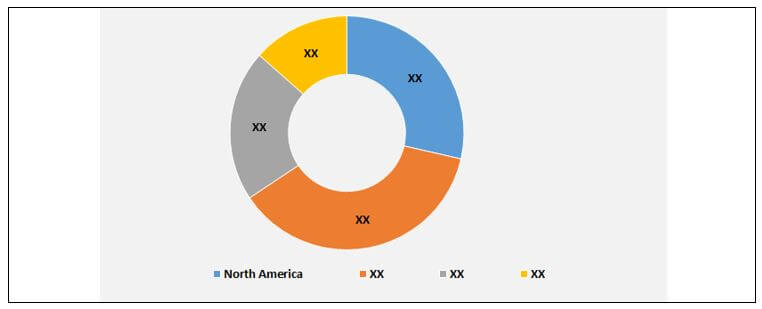 Food Stabilizer Market Top Investment Pockets
The convenience food segment is the most lucrative in the market, followed by sauces & dressings. There is an increase in acceptance among consumers for convenient food, such as ready-to-eat meals, frozen meals, packaged food, and commercialized fruit juices. Furthermore, change in lifestyle and food preferences are expected to increase the demand for convenience food in near future.
Top Investment Pocket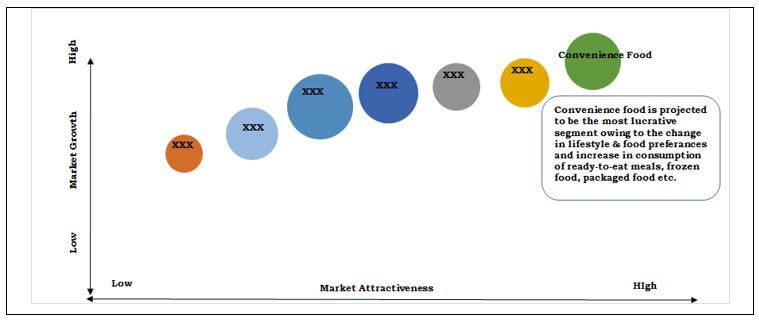 Europe Food Stabilizer Market Size
Europe witnessed the highest demand for food stabilizer, owing to the support of European Food Safety Authority and other government agencies for the approval of safe food additives & stabilizers. Germany dominated the Europe food stabilizer market in 2016, in terms of both value and volume.
Germany Food Stabilizer Market Growth, 2016-2023 ($Million)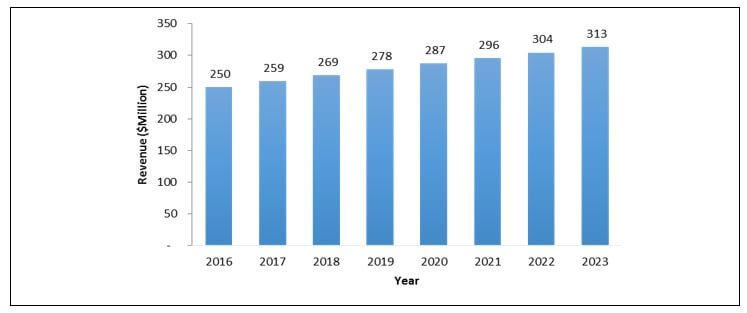 The key players profiled in the report are Glanbia Nutritionals, E. I. DuPont de Nemours and Company, Kerry Inc., Cargill, Inc., Ashland Inc., Associated British Foods Plc., Koninklijke DSM N.V., Chemelco International B.V., Archer Daniels Midland Company, and Advanced food systems.
The other major players (not profiled in report) in the market include Palsgaard, Tate & Lyle, Celanese Corporation, Chr. Hansen A/S, and Nexira, Eurogum A/S, Unipektin Ingredients AG, Holton Food Products, Deosen Biochemical Ltd., and Naturex SA.
Key Market Benefits
This report provides an extensive analysis of the current and emerging market trends & dynamics of the global food stabilizer market.
The food stabilizer market trend analysis for all the regions is done by constructing estimations for key segments between 2015 and 2023 to identify the prevailing opportunities.
The report assists to understand the strategies adopted by the leading companies in the industry.
This study evaluates competitive landscape of the food stabilizer industry to understand the market scenario globally.
Extensive analysis is conducted by key player positioning and monitoring the top competitors within the global market.
 Food Stabilizer Market Report Highlights
Aspects
Details
By Type

Pectin
Gelatin
Carrageenan
Xanthan Gum
Guar Gum
Others

By Functions

Stability
Texture
Moisture Retention

By Application

Bakery
Confectionery
Dairy Product
Sauce & Dressing
Beverage & Convenience Food
Meat & Poultry Product
Others

By Geography

North America
Europe

Germany
Spain
UK
Russia
France
Rest of Europe

Asia-Pacific

China
India
Japan
Australia
Korea
Rest of Asia-Pacific

LAMEA

Brazil
Turkey
South Africa
Rest of LAMEA

Key Market Players
GLANBIA NUTRITIONALS, E. I. DUPONT DE NEMOURS AND COMPANY, KERRY INC., CARGILL, INC., ASHLAND INC., ASSOCIATED BRITISH FOODS PLC., KONINKLIJKE DSM N.V., CHEMELCO INTERNATIONAL B.V., ARCHER DANIELS MIDLAND COMPANY, ADVANCED FOOD SYSTEMS