France IVF Services Market Overview:
France IVF Services Market is estimated to reach $579.2 million by 2022, registering a CAGR of 4.0% from 2016 to 2022. There is growth in the rates of infertility and improvement in social security policies for IVF treatment.
In addition, the French government took a step toward the growth of IVF market in France by allowing married same-sex couples to adopt children born by the process of in vitro fertilization. In France, the adoption of IVF technique is legally allowed only for married heterosexual couples. This resulted in improvement in the adoption rates of IVF techniques equally by the entire French society.
However, stringent government regulations prohibit same sex couple and single woman to adopt IVF technique to conceive, which has restricted the market growth. In addition, the fertility treatments are strictly monitored and the authenticity of IVF clinics and gynecologists in the country is checked.
Key players in the France IVF services market include Clinique de la Muette and Hopital Cochin.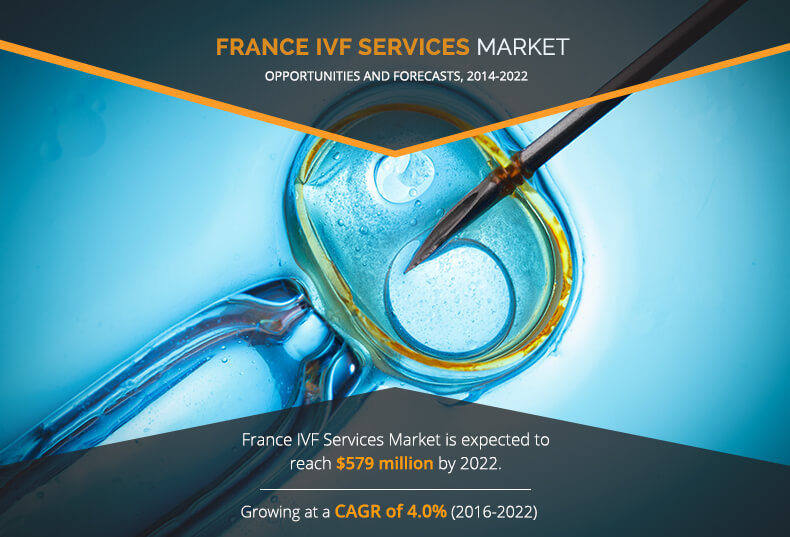 The France IVF services market is segmented based on end user and cycle type. Based on end user, the market is classified into fertility clinics, hospitals, surgical centers, and clinical research institutes. Based on cycle type the market is segmented as fresh cycle (non-donor), thawed IVF cycle (non-donor), and donor egg IVF cycle.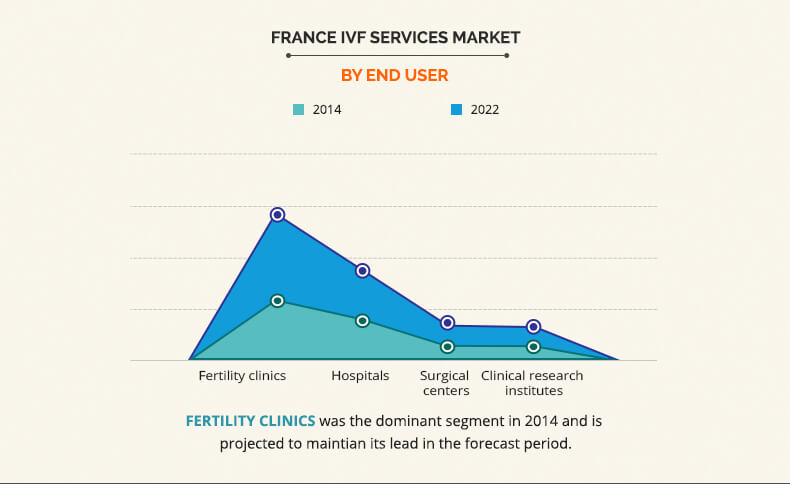 Most important law for the regulation of IVF treatments in France is Law 2004-800 dated August 6, 2004 relating to bioethics (Bioethics Law, 2004). This law regulates organ procreation, procurement, human genetics, and embryology.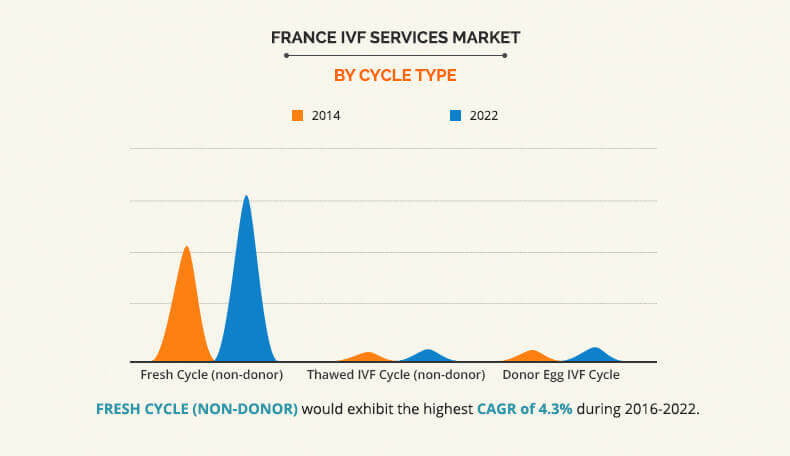 Key Benefits
This report provides an extensive analysis of the current and emerging market trends and dynamics in the IVF services market of France
In-depth quantitative analysis of the current market trends and estimations for 2014-2022 is provided in the report
The IVF services market is analyzed based on cycle type and end users
Extensive analysis of the market is conducted in terms of value and volume
France IVF Services Market Key Segments:
End Users
Fertility Clinics
Hospitals
Surgical Centers
Clinical Research Institutes
Cycle Type
Fresh IVF Cycles (Non-Donor)
Thawed IVF Cycles (Non-Donor)
Donor Egg IVF Cycles