Phytosterols Market Overview: 
The global phytosterols market size is expected to reach $935 million by 2022 from $490 million in 2015 at a CAGR of 9.62% from 2016 to 2022. The phytosterols market holds substantial scope for growth globally. Its contribution to the global market would increase significantly within the next six years. High cost and preference of substitutes are key limitations for purchasing phytosterols. Increase in incidence of coronary heart diseases has fueled the demand for phytosterols. However, poor solubility, poor bioavailability, and side effects such as constipation, diarrhea, bloating, and swelling are observed in pharmaceutical phytosterols, which are expected to drive the demand for improvement in the quality of drugs.. Increasing demand for herbal and mineral extracts to be reinforced as food additives in beverages and foods are anticipated to create numerous opportunities for the market in the coming years.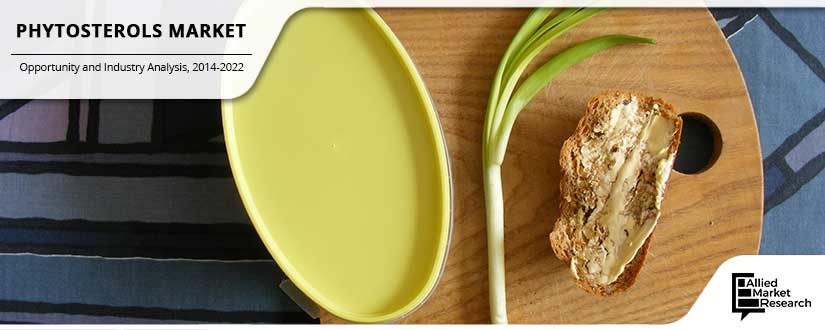 The global phytosterols market is segmented based on type, application, and geography. Based on type, the market is categorized into beta-sitosterols, campesterols, stigmasterols, and others. According to application, it is segmented into food, pharmaceuticals, cosmetics, and feed. Geographically, the market is analyzed across North America, Europe, Asia-Pacific, and LAMEA.
Segment Review: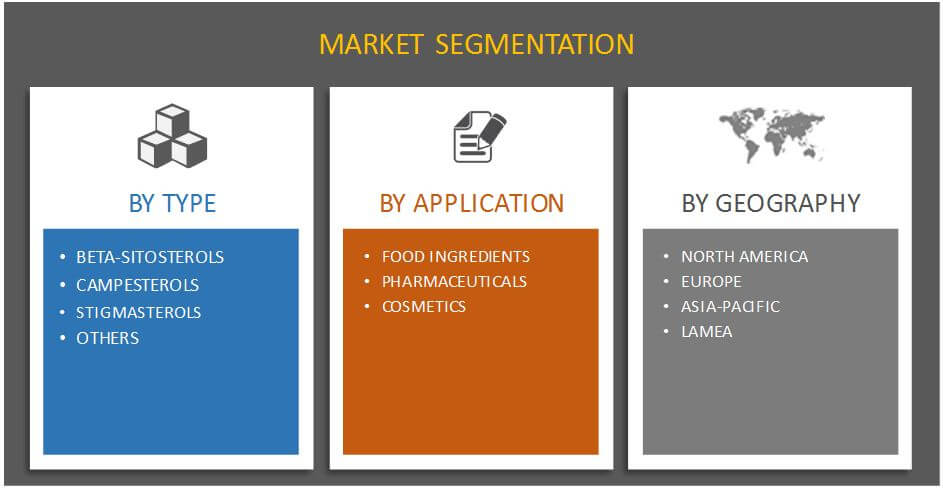 The phytosterols market volume in LAMEA is expected to grow at a CAGR of 5.2% from 2016 to 2022.
LAMEA Phytosterols Market Volume, 2014-2022 (Tons)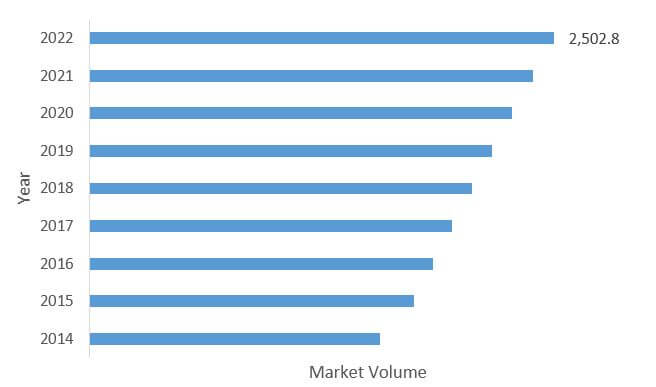 Top Impacting Factors
1. Health benefits and high prevalence of diseases
Increasing prevalence of diseases is one of the driving factors of phytosterols market. The health benefits associated with phytosterols have escalated their demand among consumers.  as they prevent absorption of cholesterol and associated diseases. In addition, phytosterols have other beneficial effects such as anti-cancerous and anti-oxidant property against various diseases, which are further expected to drive the market in the coming years.
   
2. Advancement in technology
Increase in the demand for herbs and minerals extracts to be reinforced as food additives in beverages and foods are anticipated to create numerous opportunities for the market in the coming years.
Top Investment Pockets
At present, β-sitosterols and Campesterol have witnessed large-scale adoption of phytosterols supplements. This segment has a high rate of adoption in the phytosterols market due to increasing awareness about health benefits. Moreover, increasing government support has fostered the need for phytosterols and its related products. Avenasterol, ergosterol, brassicasterol, lupeol, stigmasterol, and cycloartenol are other popular segments in the global phytosterols market. The rapid growth of phytosterols in food, cosmetics, and pharmaceuticals is expected in subsequent years due to rising health awareness and health benefits provided by phytosterols. These applications have the potential to generate high returns due to expected rise in heath awareness.
Top Winning Strategies
To withstand the competition, the key players in the global phytosterols market have adopted different key business strategies, such as acquisitions, product launch, agreements, and partnerships. Product launches strategy drives the market. The key market players profiled in this report are manufacturers and suppliers. Data pertaining the market players and their strategic moves are gathered through press releases of respective companies, various blogs available on the website, and primary calls made to the experts in the phytosterols market.
The key players in global phytosterols industry include Archer Daniels Midlands, Cargill Incorporated, Pharmchem Laboratories Inc., BASF SE, E.I. DuPont De Nemours, Raisio plc, Arboris LLC, Unilever plc, Hyphyto Inc., and Gustav Parmenteir GmbH.
Other prominent phytosterols industry (not profiled in the report) are Connoils LLC, Vitae Caps S.A., Matrix Fine Pvt Ltd, Xi'an Healthful Biotechnology Co., Ltd, Vigon International, Phyto-Source LP, Degussa Food Ingredients GmbH, Enzymotec Ltd, Femchem Enterprises Ltd, and PrimaPharm B.V.
KEY BENEFITS FOR STAKEHOLDERS
This report gives a detailed analysis about dynamic changes in the global phytosterols market from various perspectives.
This report provides deep insights about the various opportunities in the market along with phytosterols market share.
The report provides details about the positioning of the global phytosterols market in different geographical segments.
This report entails the detailed quantitative analysis of current market and estimations through 2014-2022 that assist in identifying the prevailing market opportunities to capitalize on the global phytosterols market.
Comprehensive analysis of factors that are driving and restraining the growth of the global phytosterols market are included.
Competitive intelligence of leading manufacturers and distributors of phytosterols mentioned in report helps in understanding the competitive scenario across the geographies.
PHYTOSTEROLS MARKET KEY SEGMENTS
By Type
Beta-sitosterols
Campesterols
Stigmasterols
Others
By Application
Food Ingredients
Pharmaceuticals
Cosmetics
By Geography
North America
Europe
Asia-Pacific
LAMEA
 Phytosterols Market Report Highlights
Aspects
Details
By TYPE

Beta-sitosterols
Campesterols
Stigmasterols
Others

By APPLICATION

FOOD INGREDIENTS BY APPLICATION
PHARMACEUTICALS BY VOLUME
COSMETICS BY APPLICATION

By GEOGRAPHY

North America
Europe

France
Germany
Italy
Spain
UK
Russia
Rest of Europe

Asia-Pacific

China
Japan
India
South Korea
Australia
Thailand
Malaysia
Indonesia
Rest of Asia-Pacific

LAMEA

Brazil
South Africa
Saudi Arabia
UAE
Argentina
Rest of LAMEA

Key Market Players
E.I. DUPONT DE NEMOURS, ARCHER DANIELS MIDLANDS COMPANY, BASF SE, PHARMACHEM LABORATORIES INC, ARBORIS LLC, RAISIO PLC, UNILEVER PLC, GUSTAV PARMENTEIR GMBH, CARGILL, INCORPORATED, HYPHYTO INC