Pneumatic Tube Systems are capsule pipeline systems that are used to thrust cylindrical containers through networks of tubes with the help of compressed air or partial vacuum. These tubes are used for transportation of solid objects, unlike conventional pipelines that can transport just fluids. Pneumatic tube systems are used for transportation of medicine, laboratory samples, and blood products among others in the healthcare sector as the system purges compressed air, automatically keeping the instrument clean and free from contaminants. Pneumatic system are used in large-scale in mining and other industrial equipment to deliver parts in hazardous environment as it is easy to maintain and does not derive power from electricity thereby reducing chance of ignition.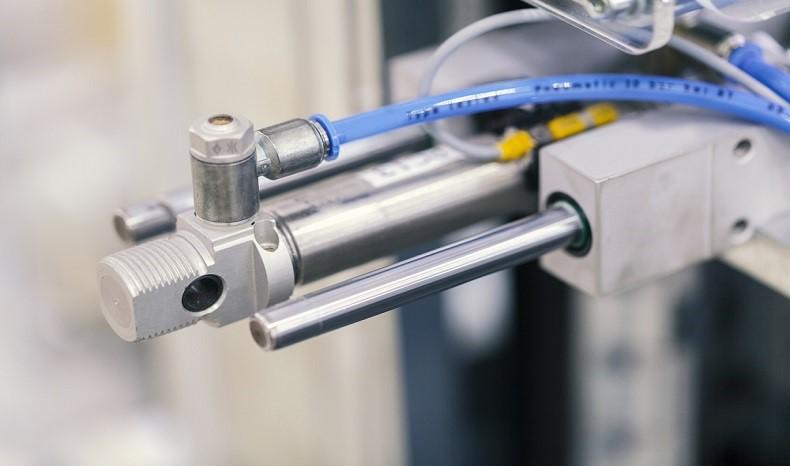 In addition pneumatic tube system is a user-friendly system with low operational cost increases the productivity leading to decrease in entire process-time thereby leveraging product quality standards in market. Installation of Pneumatic tube systems in BFSI sector as well as in other cash-intensive organization such as warehouses, retail stores, casinos, petrol stations ensures secure, reliable, efficient transfer of cash on-demand within short time and reduces exposure of company to internal and external theft. Ongoing innovation lead to the integration of this pipeline systems with current manufacturing and robotic systems which implies that the pneumatic tube system market share will undergo steady growth in coming years.
Top Impacting Factors: Market Scenario Analysis, Trends, Driver, and Impact analysis
Rise in adoption of automated system in retail sector for management of warehousing, secure cash transfer activities as well as increasing use in hospital segment to transfer emergency samples, documents minimizing contamination risk are factors primarily propelling pneumatic tube system market growth. However, high cost of compressed air technologies, complexity associated with installation and sensitivity of pneumatic tube device to vibration or extreme changes in temperature are factors restricting pneumatic tube system market growth.
On the other hand, adoption of efficient waste handling solution that reduce pollution by automated transport of recyclables and waste from deposit point to collection station by air through pipes further drives the pneumatic tube system market revenue. Emerging advancement by integration of software to track real-time data enhances operational efficiency and presents new pathways to pneumatic tube system industry.
New Product Launches to flourish the market:
Leading pneumatic tube system market players adopt necessary steps to improve the overall efficiency and functionality of pneumatic tube systems.
In April 2019, Swisslog Healthcare,  leader in transport automation products showcased TransLogic Pneumatic Tube System with Nexus Station and Relay Autonomous Service Robot at AONE19(Annual Meeting of the American Organization of Nurse Executives. The Nexus station is a multi-dispatch system that improves 3600 workflow by offering queued batch sensing of carriers and multi-carrier receipt. Delivery manager software tracks and traces the item, status, and location and delivery method. Relay, an autonomous service robot with intuitive user-interface, closes the gap between pneumatic tube systems wherever needed. The TransLogic Pneumatic Tube System with Nexus Station offers convenient, highly secure material transport to facilitate efficient workflow.
Surge in use in industrial and automotive application
Pneumatic tube systems are used in industries for sensing sensitive product samples such as hot steel and granulate to the testing or laboratory facility. Special steel and aluminium pneumatic tube systems are developed for such applications.
In the logistics sector, the driver directly sends the documents from the trucks to the counter desks for checking and approval. The approved documents are sent to pneumatic tube station, hence saving considerable amount of time.
This system optimizes the internal logistics of an organization by increasing productivity in all aspects of internal transport of materials that fit in a carrier.
Key benefits of the stakeholders:
The study gives an analytical overview of Pneumatic Tube System market forecast with current trends and future estimations to determine imminent investment pockets.
The report provides information related to key drivers, restraints, and opportunities along with detailed market analysis.
The pneumatic tube system market trends are quantitatively analyzed from 2021 to 2027.
Porter's five forces analysis illustrates the potency of buyers & suppliers in the market. 
Covid-19 Scenario Analysis:
Emergence of coronavirus has become a tough issue not only in China but worldwide. There is a halt in production of devices, owing to the lockdown scenario. COVID-19 has also caused lag in meeting demands of end users. This has caused disruption in the overall supply chain of the global pneumatic tube system market.
However, well-designed pneumatic tubes are in high demand in the healthcare sector to transport the samples of COVID-19 infected patients without further human contact directly into laboratory within minutes. The pneumatic tube carrier can be disinfected and cleaned in hospitals. COVID-19 has accelerated changes to e-grocery fulfillment where pneumatic system shall be used for transport of food or other grocery items over long distances in short-time.
In May 2020, companies such as Air-Log International GmbH have reported that production and installation of pneumatic tube systems in healthcare sector will be treated with first priority. The market is anticipated to suffer short-term temporary loss in revenue as the organizations may not be able to cope up with the demand of pneumatic tube systems for contactless carrier facility as soon as the lockdown is lifted. 
Questions answered in the Pneumatic Tube System Market research report:
Who are the leading players in the Pneumatic Tube System market?
What are the current trends that would influence the market in the next few years?
What are the driving factors, restraints, and opportunities in the market?
What are the projections for the future that would help in taking further strategic steps?
What would be the detailed impact of COVID-19 on the market?
 Pneumatic Tube System Market Report Highlights
Aspects
Details
By Type
By System Configuration

Single-line System
Multi-line System
Point-to-Point System

By Function

Fully Automatic
Semi-automatic

By Industry Vertical

Commercial
Industrial
Automotive
BFSI
Healthcare
Others

By Region

North America (US, Canada)
Europe (Germany, UK, France, Italy, Spain, rest of Europe)
Asia Pacific (India, Japan, Australia, China, South Korea, rest of Asia Pacific)
LAMEA (Latin America, Middle East, Africa)

Key Market Players
Aerocom System, Swisslog Holding, Pevco, Air Link International Ltd., Eagle Pneumatic Inc., Air-Log International, Hamilton Security, Hanazeder Electronic, Zip Pneumatics, Lamson Group