Silicon battery is a type of lithium-ion (Li-Ion) battery where the anodes replaced by silicon nanotubes or silicon coating and lithium ions act as charge carriers. Silicon anode batteries are used in large-scale in consumer electronics devices such as smartphones, smartwatch, digital cameras and other wearable devices as they have higher cycle efficiency of 85-90% and excellent stable cycling performance of over 200+ cycles. 
Silicon batteries are used in electric vehicles, aircraft in the form of individual cells or battery pack modules as they have high storage capacity and ensures reliability due to high energy density, high power density and long battery life. Silicon batteries are used in medical electrical equipment such as pacemakers, infusion pumps, hearing aids among others as they are compact, light-weight, durable, require negligible maintenance with very low self-discharge. Need for advanced features and huge investment by governments in R&D implies that the silicon battery market share will undergo significantly high growth in coming years.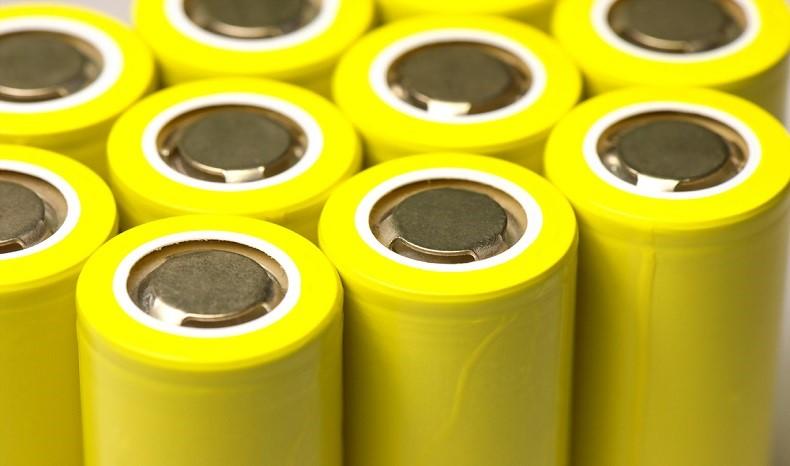 Top Impacting Factors: Market Scenario Analysis, Trends, Driver, and Impact analysis
Growing adoption of electric vehicles requiring high capacity portable batteries as well as rising demand of high energy power devices for smooth running of consumer electronic devices are the major factors propelling silicon battery market growth. However, expensive manufacturing cost as well as changing nature of expansion and contraction of metals and chemicals in silicon battery causing cracks and eventually cell failure tends to hamper market growth.
Contrarily, growing adoption of renewable energy resources has led to the development of resilient solar technologies using silicon anode batteries with a view to reduce emission of greenhouse gases as well as other pollutants thereby driving silicon battery market revenue. Further advancements of high-end technologies along with stringent regulations by the government regarding conservation of non-renewable resources and development of alternate sources is expected to present new pathways to silicon battery industry.
New Product Launches to flourish the market:
Global leading silicon battery market players have adopted necessary steps to develop low cost efficient battery technology that offers fast charging and long-range for electric vehicles thereby accelerating the adoption of electrified mobility.
In March 2020, Sion Power Corp., mostly known for lithium-sulphur battery technology, introduced the latest lithium-metal rechargeable batteries with Licerion EV technology that claims to offer unprecedented performance not only in laboratories but also in commercial scale. Licerion EV batteries offer high energy density, increased cycle life, fast charging capability as well as high energy density as the cells scaled to commercial design are anticipated to provide energy density of 420Wh/kg and 700Wh/L. These batteries have 1.8Ah cells that result in 800 full depth of discharge cycles to 70% capacity. Charge times of 15min to 100% state of charge repeatedly demonstrated 99.7% efficiency. Licerion EV technology is ideal for automobile applications including landing vehicles (eVTOL) and unmanned vehicles.
Surge in use in Industrial and Automotive application
Use of silicon has provided step-change improvement to Li-Ion battery performance not only to energy density but also to fast charge capability thereby enabling cleaner, quieter and environmentally friendly transport by reducing emission of greenhouses gases from battery-powered electric vehicles.
In February 2020, Enevate launched the 4th generation XFC-Energy technology for high volume commercialization to serve the EV market thereby achieving 5-minute charging to 75 percent capacity with 800 Wh/L cell energy density. Through this technology the company has achieved about 10times improvement in fast charge speeds for EV batteries without compromising energy density. This enables charging an electric vehicle (EV) as fast as refueling a gas car that allows to drive through charging stations in future as well as reduces the emission of greenhouse gases and other pollutants into the atmosphere.
Covid-19 Scenario Analysis:
The COVID-19, now a global pandemic, has caused a sizable negative impact on the economy as nations worldwide have shut down all non-essential business. On the contrary the use of silicon battery that falls somewhere between essential and non-essential equipment is experiencing high demand in healthcare sector for monitoring and diagnosis of COVID-19 patients.
Use of silicon battery in battery-powered healthcare devices such as pacemakers, medical defibrillators, meters, monitors and ventilation systems for treatment of COVID-19 infected patients is currently driving the silicon battery market revenue. 
The market has experienced demand lapse due to temporary shutdown of industrial automation systems as well as transportation facilities. It is anticipated that the short-term demand lapse will be compensated by steady rebound of silicon battery market shortly after lockdown restrictions are eased.
Key benefits of the stakeholders:
The study gives an analytical overview of Silicon Battery market forecast with current trends and future estimations to determine imminent investment pockets.
The report provides information related to key drivers, restraints, and opportunities along with detailed market analysis.
The current Silicon Battery market trends are quantitatively analyzed .
Porter's five forces analysis illustrates the potency of buyers & suppliers in the market. 
Questions answered in the Silicon Battery market research report:
Who are the leading players in the Silicon Battery market?
What are the current trends that would influence the market in the next few years?
What are the driving factors, restraints, and opportunities in the market?
What are the projections for the future that would help in taking further strategic steps?
 Silicon Battery Market Report Highlights
Aspects
Details
By Type

Cylindrical Cell
Pouch
Prismatic

By Capacity

0–3,000mAh
3,000–10,000mAh
10,000–60,000mAh
>60,000mAh

By Component

Cathode
Anode
Electrolytes
Others

By Industry Vertical

Consumer Electronics
Automotive
Aerospace and Defense
Energy and Power
Healthcare
Others

By Region

North America (US, Canada, Mexico)
Europe (Germany, UK, France, Russia, rest of Europe)
Asia Pacific (India, Japan, China, rest of Asia Pacific)
LAMEA (Latin America, Middle East, Africa)

Key Market Players
Enevate Corp., LeydenJar Technologies, Enovix, Amprius Technologies, XG Sciences, Sila Nanotechnologies Inc., California Lithium Battery Inc., Panasonic Corp., Huawei Technologies, Nanotek Instruments Inc.