Solar Panel Market Research, 2032
The global solar panel market was valued at $152.3 billion in 2022, and is projected to reach $330.4 billion by 2032, growing at a CAGR of 8.1% from 2023 to 2032.
Report Key Highlighters:
The solar panel market size study 20 countries. The research includes a phase analysis of each u . s . in terms of value ($million) for the projected duration 2022-2032.
The study built-in incredible data, expert opinions and analysis, and integral unbiased perspectives. The research method is meant to grant a balanced view of international markets and to help stakeholders in making trained choices in order to gain their most bold growth objectives.
Over 3,700 product literatures, annual reports, industry statements, and other similar materials from main industry members had been reviewed to reap a better perception of the market.
The solar panel market share is distinctly fragmented, with several players including Trina Solar Limited, Canadian Solar Inc., Jinko Solar Holding Co. Ltd., JA Solar Technology Co., Ltd, Yingli Solar, SunPower Corporation, RenewSys India Pvt, Panasonic Corporation, REC Solar Holdings AS, and LG Electronics. Also tracked key techniques such as acquisitions, product launches, mergers, enlargement etc. of the players operating in the solar panle market.
Solar power diversifies the power mix and enhances power security by way of reducing dependence on imported fossil fuels. This is specially important for nations that count heavily on energy imports, as solar electricity can be harnessed domestically, decreasing geopolitical risks related with strength supply.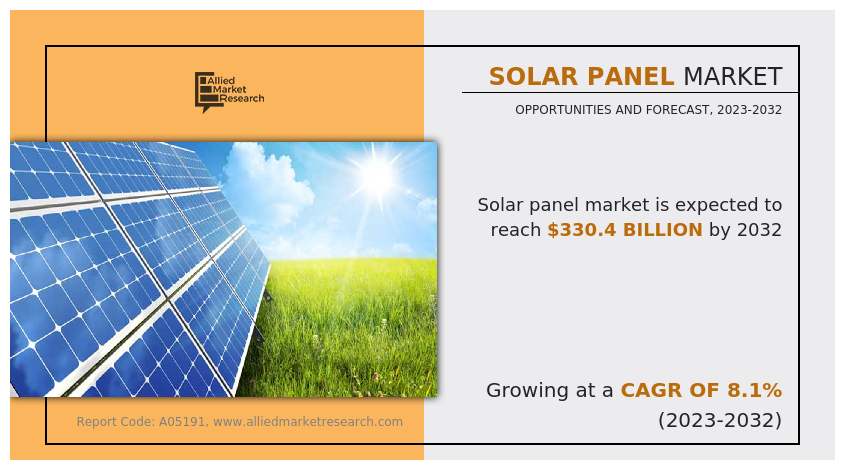 Solar panels are made up from many components that work and are unable to convert daylight into electricity. Some of the key elements of solar panels include the semiconductor material, which is responsible for converting daylight into an electric-powered current, as properly as the layers, back sheet, glass, and frame.
Semiconductor materials additionally shield and assist the solar panel. Solar panels are a easy and renewable strength source that can assist human beings keep money on their electrical energy bills. They can also assist limit reliance on standard electricity grids, which can advantage the surroundings and make our communities more resilient to electricity outages. In some cases, solar panels can even generate extra electricity that can be fed back into the grid, imparting advantages to other consumers.
In residential and industrial functions photo voltaic panels are used for large-scale solar farms and space exploration. In residential settings, solar panels are oftentimes mounted on rooftops of constructions to generate electrical energy for homes. They additionally provide a renewable and clean energy source that can decrease reliance on standard power grids and help consumers to retailer on their electrical energy bills. In a few scenarios, extra electrical energy generated by using residential photo voltaic panels may additionally be fed back into the grid, earning homeowners' credit or compensation.
Similarly, photo voltaic panels find vast usage in the industrial sector. Businesses, offices, and industrial services can deploy solar panels on their premises to generate electricity and minimize their environmental impact. Solar power is often integrated into the building's electrical system, supplying a reliable and sustainable supply of strength for a number of operations. In addition, many governments and agencies offer incentives and subsidies to inspire the adoption of photo voltaic panels in industrial settings, similarly merchandising their usage.
Large-scale photo voltaic farms, consisting of extensive arrays of solar panels, are turning into more and more common. These solar farms can cover massive areas of land and generate enormous quantities of electricity. Solar farms make contributions to the renewable energy combine of a place or u . s . and can furnish energy to hundreds of properties and businesses. Governments and strength companies frequently invest in solar farms to diversify their electricity sources, reduce carbon emissions, and meet renewable power targets.
Solar panels have also located purposes in faraway and off-grid areas where access to regular electricity infrastructure is limited or nonexistent. In these regions, photo voltaic panels mixed with battery storage systems furnish a dependable and sustainable source of power. They are used to energy homes, schools, healthcare facilities, and community centers, improving the exceptional of life and assisting monetary development.
Mono-crystalline photo voltaic panels have been widely used in the solar power enterprise due to their efficiency and reliability. They are made from a single crystal structure, normally silicon, which permits them to convert sunlight into electrical energy more effectively compared to different types of photo voltaic panels. Mono-crystalline solar panels have one of the highest efficiencies amongst solar panel technologies, generally ranging from 15% to 22%. This means they can convert a higher percentage of daylight into usable electricity, ensuing in larger electricity production for a given area.
An increase in demand for renewable energy sources drives the solar panel market growth during the forecast period.
The developing demand for renewable energy, mainly photo voltaic panels, has had a full-size have an impact on on the solar panel market. People are turning into conscious of the environmental penalties of ordinary strength sources and are turning to cleaner alternatives. Solar panels grant a renewable, abundant alternative by means of using the sun's electricity to produce electricity. Greenhouse gas emissions from solar electricity can help to reduce the consequences of climate change. Solar panels can be installed on a variety of constructions and can produce electricity for many years with no maintenance.
One element driving the demand for photo voltaic panels is the decentralization of power generation. Individuals and groups are adopting photo voltaic power, enabling them to produce their own electricity and be counted less on centralized power grids. This shift closer to distributed generation not solely presents electricity independence but also improves grid resilience and reduces transmission losses.
Mono-crystalline solar panels have one of the highest efficiencies among solar panel technologies, typically ranging from 15% to 22%.
Mono-crystalline photo voltaic panels have been broadly used in the photo voltaic energy industry due to their efficiency and reliability. They are made from a single crystal structure, usually silicon, which allows them to convert sunlight into electricity more efficiently in contrast to other types of photo voltaic panels.
Mono-crystalline solar panels are recognised for their sturdiness and longevity. They have a longer lifespan compared to different technologies, often exceeding 25 years. This reliability makes them a popular choice for each residential and industrial solar installations. Mono-crystalline panels are frequently considered more aesthetically beautiful due to their uniform black appearance. This makes them a preferred preference for residential installations, the place visual appeal is important.
However, the preliminary investment fee is anticipated to hinder the increase of the photo voltaic panel enterprise in the course of the forecast period. Solar panel installation expenses can pose a widespread impediment for shoppers and businesses due to the preliminary fees involved. While the rate of solar panels has diminished over time, a range of factors and set up fees make a contribution to the basic cost.
Incorporating photo voltaic structures into present electrical infrastructure may additionally necessitate improvements or adjustments such as electrical panel enhancements, wiring adjustments, or roof structure reinforcement. Despite the reducing value of photo voltaic energy, it can nonetheless be comparatively costly than conventional electricity sources in certain regions. This value differential can impede the substantial adoption of solar panels, in particular in areas with low electrical energy fees or good sized government subsidies favoring standard energy sources.
The solar panel market is segmented into type, grid type, technology, application, end-use industry, and region. On the foundation of type, the market is labeled into crystalline silicon, thin film, and others. On the basis of grid type, the market is divided into on-grid, and off-grid. On the groundwork of technology, the market is bifurcated into photovoltaic structures and focused solar electricity systems. By application, the market is classified into residential, commercial, and industrial.  On the basis of the end-use industry, the market is fragmented into electricity generation, lighting, heating, and charging. On the basis of region, the market is studied throughout North America, Europe, Asia-Pacific, and LAMEA.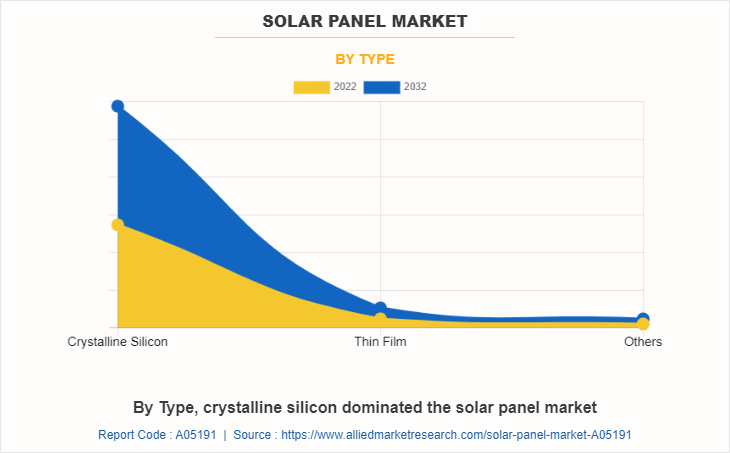 Crystalline silicon photo voltaic panels are usually used in residential and commercial applications to generate electricity. They can be mounted on rooftops, facades, or ground-mounted structures to harness photo voltaic electricity and provide energy for a variety of purposes. Most crystalline silicon solar panels are designed for grid-connected systems. In this setup, the photo voltaic panels generate electrical energy throughout the day, and any extra energy can be fed back into the electrical grid, earning credit or lowering the electricity invoice through internet metering or feed-in tariff programs.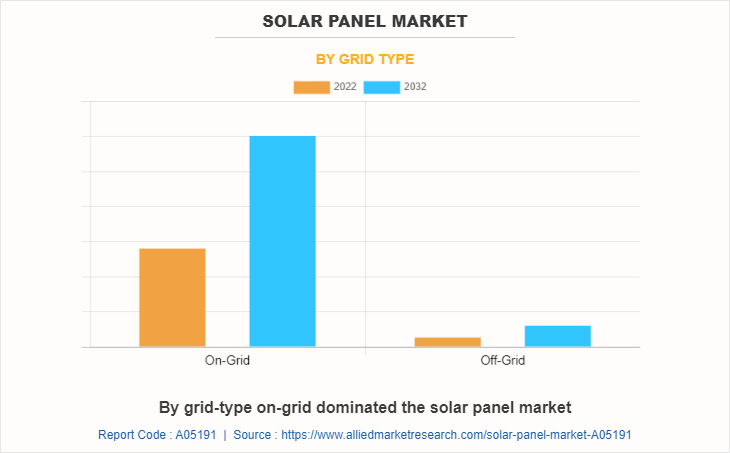 On-grid solar panel utilization refers to the installation and integration of photo voltaic panels into the present electrical grid system. This skill that the solar panels are related to the utility grid, and any extra electricity generated by using the panels can be fed again into the grid, whilst any extra electricity needed can be drawn from the grid. On-grid photo voltaic structures commonly make use of net metering, which lets in house owners or companies to get hold of credit for the excess electrical energy they generate. When the photo voltaic panels produce more electricity than is being consumed, the extra power is despatched back to the grid, and the utility enterprise provides credits on the electricity bill.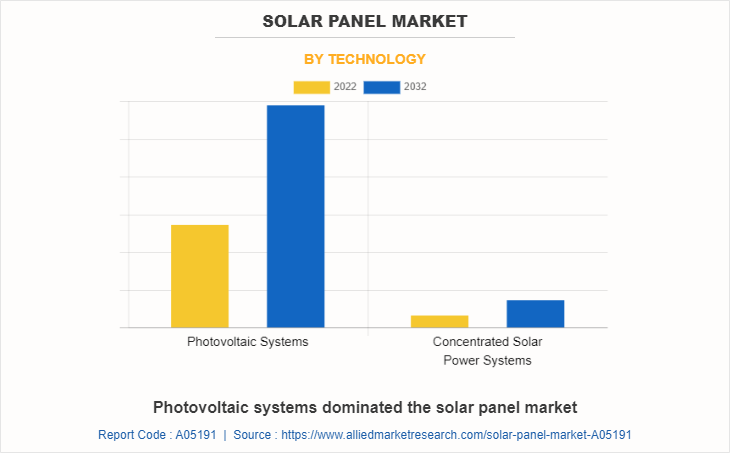 Photovoltaic (PV) systems, commonly regarded as photo voltaic panel systems, harness the strength of sunlight and convert it into electricity. These systems consist of solar panels, inverters, and different aspects that work together to generate renewable energy. Solar panels are also widely used in industrial and industrial settings to offset electrical energy consumption from the grid.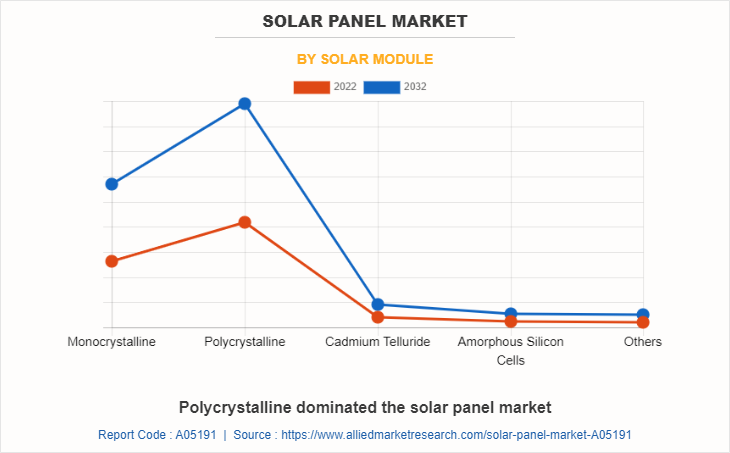 Poly-crystalline solar panels are appreciably used in business and industrial applications. Large-scale installations, such as solar farms, utilize these panels to generate massive quantities of electricity. Commercial buildings, warehouses, factories, and establishments also hire poly-crystalline panels to offset their strength consumption and minimize their carbon footprint.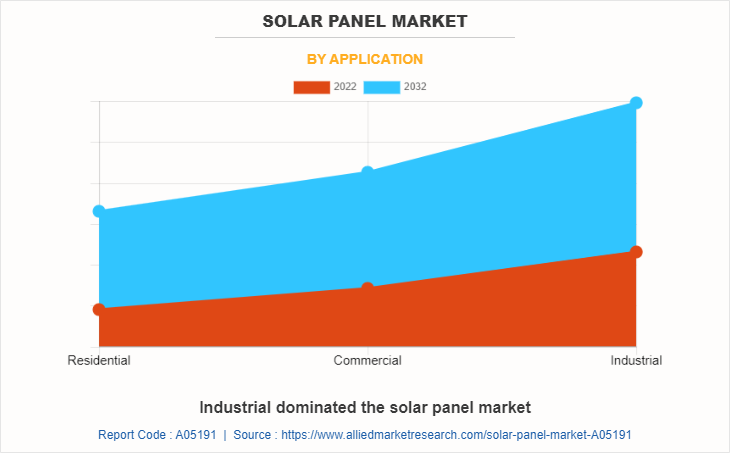 Industries that count on water for their operations, such as food processing, beverage production, or chemical manufacturing, can integrate solar-powered water cure systems. Solar energy can energy water pumps, filtration systems, and desalination processes, reducing electricity charges and merchandising sustainable water management.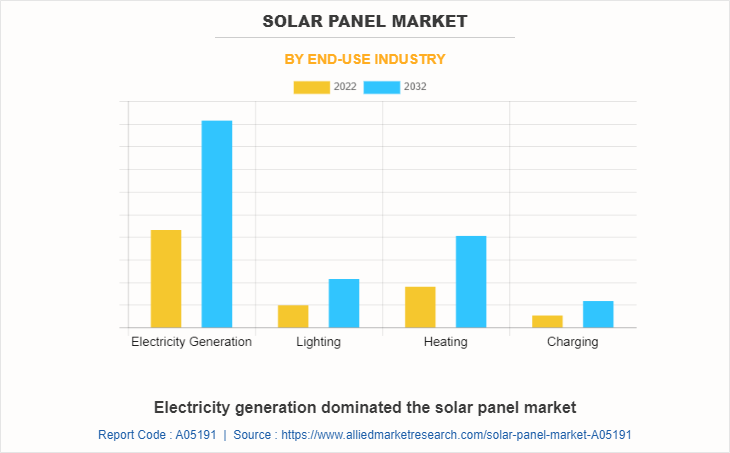 Solar panels are often hooked up on residential rooftops to produce electricity for character residences. They can operate lighting, and other electrical devices, which includes home appliances, which lessens reliance on the traditional grid and lowers electrical energy costs. Solar panels are a common addition to the strength systems of commercial and industrial buildings.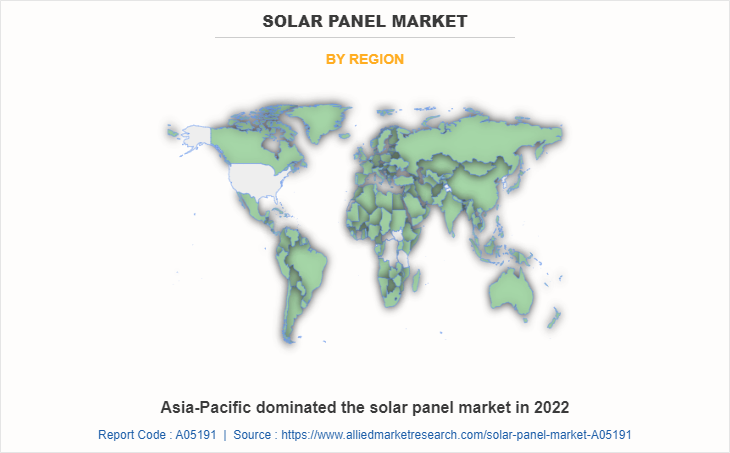 China is the biggest market for photo voltaic panels in the Asia-Pacific region. The us of a has made significant investments in photo voltaic energy and has turn out to be a fundamental producer of solar panels. It has a extensive established capability of photo voltaic photovoltaic (PV) systems, each in utility-scale and dispensed applications.
The fundamental players working in the photo voltaic panel market include Trina Solar Limited, Canadian Solar Inc., Jinko Solar Holding Co. Ltd., JA Solar Technology Co., Ltd, Yingli Solar, SunPower Corporation, RenewSys India Pvt, Panasonic Corporation, REC Solar Holdings AS, and LG Electronics.
Apart from the listed companies in the report, there are the other companies in the solar panel industry which includes (Hanwha Q Cells Co., Ltd., LONGi Green Energy Technology Co., Ltd., Risen Energy Co., Ltd., Suntech Power Holdings Co., Ltd., Yingli Green Energy Holding Company Limited, First Solar, Inc, Shunfeng International Clean Energy Limited, GCL-Poly Energy Holdings Limited, Hanergy Thin Film Power Group Limited, Renesola Ltd., REC Group, SolarEdge Technologies, Inc., Jolywood (Suzhou) Sunwatt Co., Ltd., Motech Industries Inc., Talesun Solar Technologies Co., Ltd., Hareon Solar Technology Co., Ltd., Astronergy Solar, Seraphim Solar System Co., Ltd., Vikram Solar Limited, BYD Co. Ltd., Kyocera Corporation, GCL System Integration Technology Co., Ltd., Lanco Solar Energy Pvt. Ltd., and others)
Russia – Ukraine War Impact:
The conflict between Russia and Ukraine may impact the solar energy market in several ways. Disruptions in the supply chain for solar panels and components, as both countries play key roles in production, could lead to higher prices or material shortages.
Political instability may result in changes to energy policies or tariffs, making solar projects less feasible due to increased costs or reduced subsidies.
 However, the conflict could also drive investments in renewable energy, aiming to reduce dependence on fossil fuels and energy imports. This shift towards renewables is expected to increase the demand for solar panels, offering new opportunities for developers in the solar energy sector.
Key Benefits For Stakeholders
This report provides a quantitative analysis of the market segments, current trends, estimations, and dynamics of the solar panel market analysis from 2022 to 2032 to identify the prevailing solar panel market opportunities.
The market research is offered along with information related to key drivers, restraints, and opportunities.
Porter's five forces analysis highlights the potency of buyers and suppliers to enable stakeholders make profit-oriented business decisions and strengthen their supplier-buyer network.
The solar panel market forecast in-depth analysis of the segmentation assists to determine the prevailing market opportunities.
Major countries in each region are mapped according to their revenue contribution to the global market.
Market player positioning facilitates benchmarking and provides a clear understanding of the present position of the market players.
The report includes the analysis of the regional as well as global solar panel market trends, key players, market segments, application areas, and market growth strategies.
 Solar Panel Market Report Highlights
Aspects
Details
Market Size By 2032
USD 330.4 billion
Growth Rate
CAGR of 8.1%
Forecast period
2022 - 2032
Report Pages
400
By Technology

Photovoltaic Systems
Concentrated Solar Power Systems

Type

Parabolic Through
Solar Power Tower
Fresnel Reflectors
Dish Stirling

By Solar Module

Monocrystalline
Polycrystalline
Cadmium Telluride
Amorphous Silicon Cells
Others

By Type

Crystalline Silicon

Type

Mono-Crystalline
Poly-Crystalline

Thin Film
Others

By Application

Residential
Commercial
Industrial

By Grid Type
By End-Use Industry

Electricity Generation
Lighting
Heating
Charging

By Region

North America (U.S., Canada, Mexico)
Europe (Germany, Italy, UK, Spain, France, Rest of Europe)
Asia-Pacific (China, Japan, India, South Korea, Australia, Rest of Asia-Pacific)
LAMEA (Chile, Turkey, South Africa, Rest of LAMEA)

Key Market Players
Yingli Solar, Trina Solar Limited., RenewSys India Pvt. Ltd., LG Electronics Inc., Panasonic Corporation, SunPower Corporation, REC Solar Holdings AS, Jinko Solar Holding Co. Ltd., Canadian Solar, JA SOLAR Technology Co.,Ltd.
Other Key Market Players
First Solar, SHARP CORPORATION, Yingli Solar, Wuxi Suntech Power Co., Ltd.
Analyst Review
According to the opinions of various CXOs of leading companies, the solar panel market is driven by a rise in demand for industrial applications. Solar panels can be used to generate electricity to power industrial facilities, reducing reliance on traditional fossil fuel-based power sources. Large-scale solar installations, such as solar farms or rooftop arrays, can provide a significant amount of electricity for industrial operations.
The surge in climate change awareness and promotion of clean energy is expected to drive the growth of the solar panel market. Solar panels are an effective solution to combat climate change due to their ability to generate electricity without harmful emissions. Solar panels produce clean energy, significantly reducing carbon emissions and helping to mitigate the detrimental effects of climate change.
The dependency of solar panels on weather conditions is expected to hinder the growth of the solar panel market during the forecast period. Solar panels rely on sunlight to generate electricity, and their performance is influenced by weather conditions. They can still produce electricity on cloudy days, their output is lower compared to sunny days. Direct sunlight is necessary for the panels to achieve their maximum power output. Cloud cover diminishes the intensity of sunlight reaching the panels, leading to a decrease in electricity production.
The Asia-Pacific region is projected to register robust growth during the forecast period. As of 2021, Asia-Pacific has reached 484.93 GW of solar Photovoltaic (PV) installed capacity, which has grown 18.49% more compared to 409.25 GW installed in 2020. China is the largest producer of solar panels worldwide. As per the data from the International Energy Agency (IEA), in 2021 China manufactured 75% of modules, 85% of cells, 97% of wafers, and 79% of polysilicon from solar energy.