Substation Automation Market Overview:
Global substation automation market size was valued at $106,891 million in 2015 and is expected to reach $154,876 million by 2022, growing at a CAGR of 5.5% from 2016 to 2022.This market is expected to witness significant growth in forthcoming years as substations are critical part of electrical infrastructure. They perform critical functions such as step-up/step-down voltage regulation and form the basic part of generation, transmission, and distribution systems. The features of substation automation are monitoring and controlling of substation devices using modules such as intelligent electronic devices) (IEDs) and two-way communications through remote access. The aim is to monitor and control the substation instruments to reduce the incidence and duration of power outages.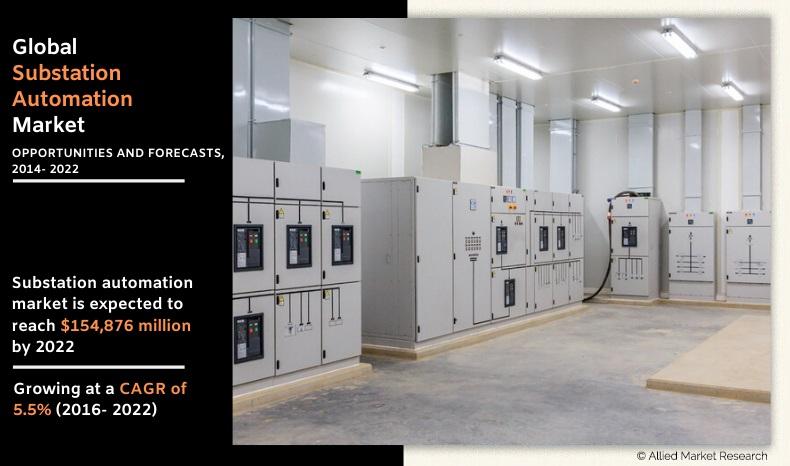 Global substation automation market is segmented on the basis of module, component, communication channel, and geography. On the basis of component, it is further sub-divided into programmable logic controller, load tap changer, reclose controller, capacitor bank controller, digital transducer, digital relays, communication channel, and others. Based on the communication channel, the market is further segmented into Ethernet, copper wire communication, power line communication, and optical fiber communication. On the basis of geography, the market is divided into North America, Europe, Asia-Pacific, and LAMEA.
Market Segmentation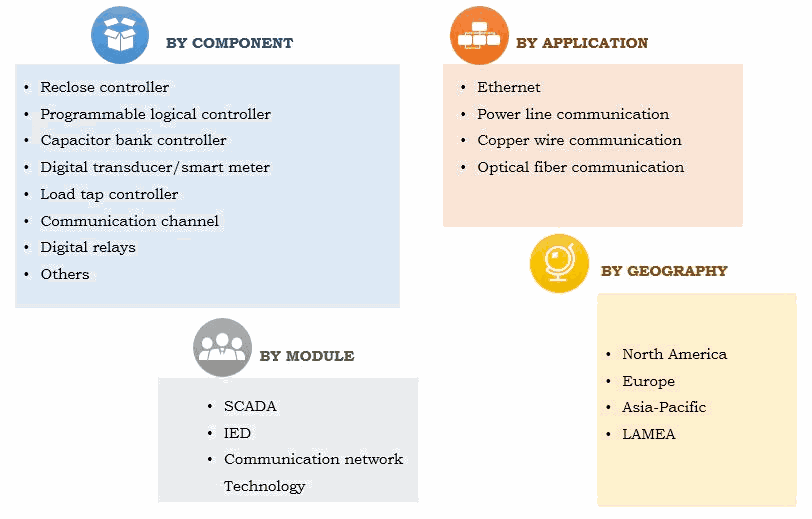 The growth of substation automation market is driven by factors such as rise in electricity demand globally as well as upsurge of smart grids and need of upgradation of the existing networks. However, high cost of installation and cyber-attacks are the factors that hinder the market growth. Irrespective of these challenges, advancement in communication technologies and utilization of renewable & non-conventional energy resources created numerous opportunities for the substation automation market growth.
Market Dynamics
The substation automation market is largely driven by the product launch strategy. Agreements & partnerships and merger & acquisition are other prominent strategies adopted by key players always to remain competitive in the market. Almost 30% of the top strategies involved agreements & partnerships with product launches in addition, 20% of the chosen strategies are accounted due to partnerships & agreements with expansions.
Major players in the substation automation industry include Ingeteam, ABB Ltd, Schneider Electric SE, Siemens AG, Amperion Inc, GE Grid Solutions, Cisco Systems Inc, Eaton Technologies Pvt. Ltd, Honeywell International and Schweitzer Engineering Laboratories, Inc.
Top Winning Strategies in the Substation Automation Market (2013-2016)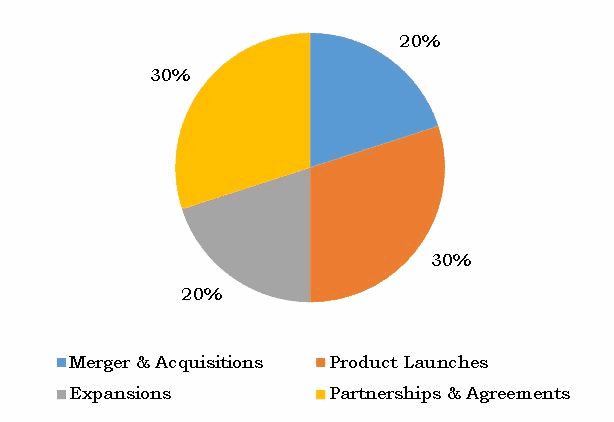 Key Benefits for Substation Automation Market
This report also provides the detailed quantitative analysis of the current market and estimations throughout 2014-2022, which assists in identifying the prevailing market opportunities.
Comprehensive analysis of all regions is provided to determine the prevailing and forthcoming opportunities in these geographies.
Key market players are profiled, and their strategies are analyzed thoroughly, which helps in understanding competitive market outlook.
Comprehensive analysis of factors that drive and restrict the growth of the market is provided.
Exhaustive analysis of the market by modules helps in understanding the substation automation that are currently being used along with the variants that would eventually gain prominence in the future.
SWOT analysis highlights the internal environment of the leading companies for effective strategy formulation.
Substation Automation Market Key Segments:
By Module
SCADA
IED
Communication Network Technology
By Component
Reclose Controller
Programmable Logical Controller
Capacitor Bank Controller
Digital Transducer/Smart Meter
Load Tap Controller
Communication Channel
Digital Relays
Others
By Communication Channel
Ethernet
Power Line Communication
Copper Wire Communication
Optical Fiber Communication
By Geography
North America
Europe

UK
Germany
France
Russia
Rest of Europe

Asia-Pacific

China
India
Japan
Australia
South Korea
Rest of Asia-Pacific

LAMEA

Latin America
Middle East
Africa