Ultra-low power Microcontroller (ULP MCU) is a single integrated circuit comprising of processors code, programmable input/output peripheral and memory that allows edge nodes to process localized data using smallest amount of device power needed. Ultra-low power low cost MCUs with ARM Cortex processor cores enable integrated power management for processing, control and connectivity. It is scalable enabling large-scale use in consumer electronics industry in laptops, smartphones, gaming devices, home automation systems as it incorporates smaller battery size, extensive data retention capability and offers high performance with low power consumption. 
ULP MCUs find wide applications in automotive industry in interior cabin motors, capacitive touch screens, infotainment system, steering, and headlights among others as it improves fuel efficiency and battery life. In addition this flexible device aims to reduce power domains of leakage of standard cells and features high security, decreased noise, low latency along with multiple communication capabilities thereby enhancing product quality standards. Increasing investment in R&D activities supporting use of smart, portable battery-operated devices implies that the ultra-low power microcontroller market share will undergo immense growth in coming years.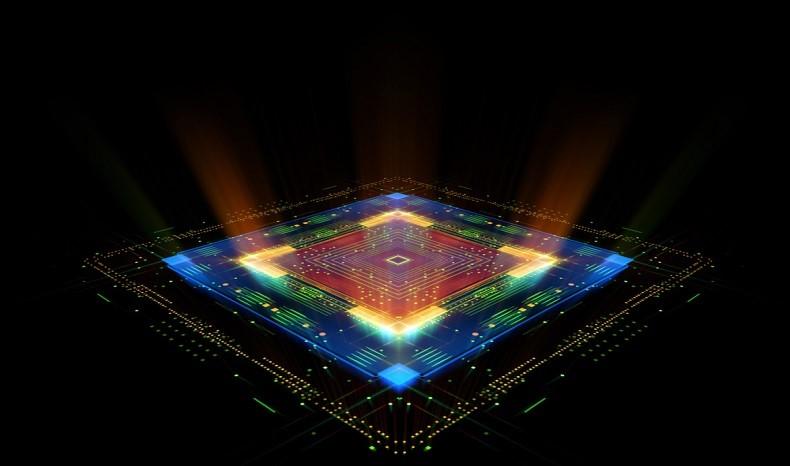 Covid-19 Scenario Analysis:
COVID-19 outbreak in Wuhan, China is certain to create a demand lapse as China is the largest consumer and supplier of smartphones, PCs, tablets driving around one-third of the global semiconductor market. Memory prices will tend to flatten due to the shortage of products caused by the halt in manufacture during this worldwide lockdown scenario. This disruption in demand-supply chain will cause the Ultra-low power microcontroller market shares to fall abruptly owing to travel restriction on a global basis.
In April 2020, Renesas Electronic Corp. introduced an open-source ventilator system consisting of 20 Renesas ICs, low-power microcontroller, analog ICs that address signal chain electrical functions of ventilator. The system design incorporates sensor board, motor control board and Bluetooth connectivity that allows professionals to monitor several infected patients simultaneously via any mobile device. Each board has a MCU to control its specific task while monitoring status of connecting board thereby providing patient safety. The open-source ventilator system is portable and can be used by customer to swiftly design ready-to-assemble boards for medical ventilators.
Hospital is expected to demand exceeding supply of these products especially in critical equipment for battling the life-threatening virus. After experiencing loss in revenue owing to supply shortfall and demand loss, the ultra-low power MCU market is anticipated to make a quick rebound owing to demand of smart devices especially in healthcare sector.
Top Impacting Factors: Market Scenario Analysis, Trends, Driver, and Impact analysis
Expanding adoption of low battery-powered IoT enabled smart devices such as wireless sensor networks, office machines, and automobile engine control systems fuels the ultra-low power microcontroller market growth. In addition, temperature sensors, smart meters, connected home consoles fetch real-world signals such as temperature, pressure, speed, acceleration and convert to digital signals which attributes to the overall market growth. However, complex design of this device and intense competition due to presence of large number of solution providers of this product tends to hamper the ultra-low power microcontroller market growth.
On the other hand, ultra-low power microcontroller embedded devices with smaller battery sizes such as blood glucose monitor, wearable heart rate monitor, retinal implant are used to monitor patients via wireless technologies for eventual transfer to cloud-based storage. Extensive adoption of MCU-embedded analog peripheral devices due to low power consumption present new broader pathways to the ultra-low power microcontroller industry.
New Product Launches to flourish the market:
Leading ultra-low power microcontroller market players have adopted necessary steps to improve intelligence and security through IoT embedded devices in order to provide a reliable and secure platform for consumer, industrial and other devices.
In March 2020, STMicroelectronics, a leading global semiconductor supplier, launched the STM32L5 x2 series of ultra-low power microcontroller (MCU) with a view to provide enhanced security for IoT connected applications. STM32L5 series of MCU is based on ARM Cortex-M33 32-bit RISC processor core along with in-built Arm Trust Zone hardware security technology and has clock frequency of upto 110MHz. This device is able to add or delete each I/O pin, peripheral or flash or SRAM storage area. TrustZone implemented by STMicroelectronics support secure boot and encryption algorithm acceleration technologies including AES128/256-bit key hardware acceleration. In addition STM32L5 supports active tamper detection and secure filmware installation along with PSA Level 2 certification. STM32L5 x2 MCU is equipped with 256KB SRAM to support high-speed external memory and 512KB dual-zone flash memory that allows simultaneous read and write operations conveniently along with supporting error correction code (ECC). The device provides adaptive voltage regulation, real-time acceleration, power gating and enables MCUs to be powered from coil cell battery thereby offering long battery life. The Ultra-low power data security MCUs are used for mission critical applications in smart cities, smart industries.
Surge in use in industrial and automotive application
Ultra-low power MCUs are used in process industries such as power plants, oil and gas and mining sector to support large number of digital communication protocols during remote measurement of fluids, valve control among others. Smaller, lighter, battery-powered packages such as motion detectors, electronic locks, fire and smoke detectors increases need to minimize power consumption.
In May 2020, NXP Semiconductors introduced K32W061/41 family of ultra-low power, multiprotocol wireless microcontrollers (MCUs) that maximizes the performance through single coin battery via multiple low power modes. K32W061 and K32W041 feature an IEEE 802.15.4 radio supporting Thread and Zigbee Networking Protocols, Bluetooth Low Energy 5.0 and integrated NFC NTAG for tap-to-pair installations. The wireless MCUs are based on Arm Cortex M4 Microcontroller Core running at 48MHz and include 640KB of on-board flash, 152KB SRAM providing storage, flexibility for complex applications. This device with IoT connectivity and low power consumption supports wide temperature range from -400C to +1250C thereby enhancing its use in automatic automobile engine-control devices, remote-controlled office machine, and implantable medical devices.
Key benefits of the stakeholders:
The study gives an analytical overview of Ultra-Low Power Microcontroller market forecast with current trends and future estimations to determine imminent investment pockets.
The report provides information related to key drivers, restraints, and opportunities along with detailed ULP MCU market analysis.
The ultra-low power microcontroller market trends are quantitatively analyzed
Porter's five forces analysis illustrates the potency of buyers & suppliers in the market. 
Questions answered in the Ultra-Low Power Microcontroller Market research report:
Who are the leading players in the Ultra-Low Power Microcontroller market?
What are the current trends that would influence the market in the next few years?
What are the driving factors, restraints, and opportunities in the market?
What are the projections for the future that would help in taking further strategic steps?
What would be the detailed impact of COVID-19 on the ULP MCU market?
 Ultra-Low Power Microcontroller Market Report Highlights
Aspects
Details
By Peripheral Device

Analog Devices
Digital Devices

By Packaging Type

8-bit Packaging
16-bit Packaging
32-bit Packaging

By Industry Vertical

Industrial
Commercial
Aerospace & defense
Automotive
Government & education
IT & Telecommunication
Healthcare
Others

By Region

North America (US, Canada, Mexico)
Europe (Germany, UK, France, Russia, rest of Europe)
Asia Pacific (India, Japan, rest of Asia Pacific)
LAMEA (Latin America, Middle East, Africa)

Key Market Players
EPSON Semiconductor, Texas Instruments, Infineon Technologies AG, STMicroelectronics, Maxim Integrated., Renesas Electronic Corp., NXP Semiconductors, Microchip Technology Inc., Silicon Laboratories Inc., Atmel Laboratories