Scope Of The Study
The Wire and cable materials market study presents an extensive analysis related to the global market size & forecast, segmental splits, regional & country-level outlook, market dynamics & trends, competitive landscape, Porters' five force analysis, and market share analysis.
Segmental Outlook
The global Wire and cable materials market is segmented on the basis of material, application.
Segmental analysis is offered (real time and forecast) in both quantitative and qualitative terms. This assists the clients to recognize the most lucrative segment to examine for their further investments, based on the detailed backend study on the segmental performance, in addition to brief understanding of the operating companies and their strategies concerning with the market.
COVID-19 Impact Analysis
The outbreak of the pandemic has led to a significant impact on nearly all people and industries, globally. The report provides a comprehensive analysis of its impact on the market. The report exhibits the market share and size, depending on the impact of the COVID-19 pandemic, along with providing an overview of the impact of COVID-19 on other aspects of the Wire and cable materials market. Furthermore, the report also includes the post-pandemic effect on the global Wire and cable materials market. Additionally, the report highlights the key developmental strategies adopted by the market players to tackle the challenges imposed during the global health crisis.
Market Opportunities
The Wire and cable materials market is witnessing lucrative opportunities for growth in the near future.

Graph for representation purpose only
Regional Outlook
The Wire and cable materials market is analyzed across four key regions, which include North America, Europe, Asia-Pacific, and LAMEA. The key countries contributing toward the growth of the market include:
North America: U.S., Canada, and Mexico
Europe: Germany, UK, Spain, Italy, France, and rest of Europe
Asia-Pacific: China, Japan, South Korea, India, Australia, and rest of Asia-Pacific
LAMEA: Brazil, Saudi Arabia, South Africa, and rest of LAMEA
Wire and cable materials market Attractiveness Index, By Region, 2021–2030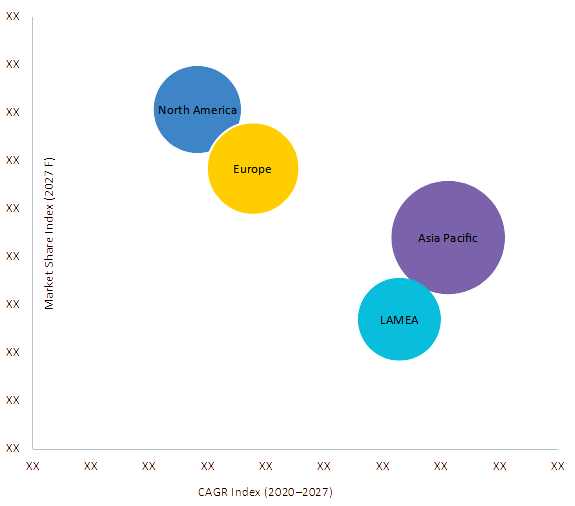 Graph for representation purpose only
Competitive Scenario
The report profiles the top market players globally, along with market share analysis and top player positioning. In addition, the study also highlights the strategies adopted by them such as product/service launch, product/service development, mergers & acquisitions, and collaborations to maintain a competitive status in the marketspace.
Report Coverage
Historic Data Considered: 2018-2020
Growth Projections: 2021 to 2030
Major Segments Covering material, application
Market Dynamics and Trends
Competitive Landscape Reporting
Research Methodology
The report offers an in-depth research and analysis on the basis of a broad variety of factual data inputs that include interview with professionals in the industry, regional intelligence, and reliable statistics obtained from various assets. The in-house industry experts significantly contribute toward designing analytic models and tools, which are personalized to the conform with the requirements of the client for a particular industry segment. These analytical tools and models refine the statistics & data; thereby, improving the accuracy of our recommendations and advice.
Get more information on this report : Request Sample Pages
 Key Market Segments
Segments
Sub-segments
Material

Copper
Aluminium
Polyvinyl Chloride
Thermoplastic Polyurethane
Polyphenylene Ether
Polypropylene
Polyethylene
Ethylene propylene rubbe
Others

Application

Coaxial Cable
Fiber Optic Cable
Low Voltage Energy
Power Cable
Signal and Control Cable
Telecom and Data Cable

By Region

Europe

FRANCE
GERMANY
ITALY
SPAIN
UNITED KINGDOM
Rest of Europe

Asia-Pacific

CHINA
JAPAN
INDIA
SOUTH KOREA
AUSTRALIA
Rest of Asia Pacific

North America

UNITED STATES
CANADA
MEXICO

LAMEA

Brazil
South Africa,
Saudi Arabia
Rest of LAMEA
 
Key Market Players
Celanese Corporation
BASF SE
NITTO DENKO CORPORATION
Alphagary
3M
DuPont
Dow
ITW Formex
Elantas GmbH
Nikkan Industries Co., Ltd