5G Technology ROI Market Outlook - 2026
The 5G technology return on investment market was valued at $2.0 billion in 2020 and is projected to reach $320.1 billion by 2026, registering a CAGR of 132.8% from 2020 to 2026. 5G technology is the next generation of wireless communications, which is estimated to offer internet speed at least 40 times faster than 4G LTE. This new communication technology is anticipated to emerge new capabilities; thereby, creating potential opportunities for individuals, businesses, and society.
 
5G technology is estimated to revolutionize various industry verticals, offering a wide scope of advancements in respective industries. Enhanced mobile broadband (eMBB), massive machine-type communications (mMTC), and ultrareliable and low latency communications (URLLC) are the multiple wireless connectivity features driving the 5G technology advancements. Moreover, international standardization of 5G technologies is expected to fuel the mass adoption of industrial automation and connected cars. 5G technology is expected to pave the way toward hyper-connected society and provide socio-economic value addition.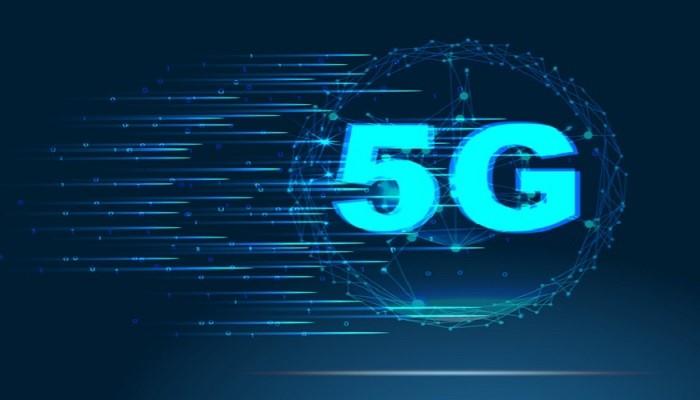 Increase in demand for low latency connectivity in industrial automation, rise in number of IoT devices, surge in content streaming services, and growth in adoption of edge computing are some of the prominent factors that drive the growth of the 5G technology. Besides, emergence of 5G technology represents lucrative economic opportunities through improved access to social services such as education, employment, healthcare, transportation, and energy.
A number of telecom operators are investing heavily in this future technology. The return on these investments is estimated to grow with the increasing deployment of 5G technology globally. According to research conducted by Cisco Systems, Inc., it is estimated to have more than 500 billion IoT devices, including sensors, actuators, to medical devices connected to the internet by 2030. 
5G Technology ROI Market

---
By Industry Vertical
Automotive segment is projected as one of the most lucrative segments.
Get more information on this report :
Request Sample Pages
The 5G technology return on investment market report is categorized into automotive, industrial machinery, infrastructure (smart cities), and healthcare & life sciences. Each industry vertical represents an improved ecosystem with the integration of 5G technology; thereby, propelling the 5G technology investments. The automotive industry offers lucrative opportunities for deployment of 5G technology and auto-makers are keenly investing for connected and autonomous cars. According to a research conducted by Accenture, all new cars will be connected by 2025. Enhanced safety and improved efficiency are the key drivers of 5G technology in the automotive industry. 
Emergence of Industry 4.0 is estimated to develop smart factories based on cyber physical systems. The deployment of 5G technology will interconnect the entire manufacturing supply chain; thereby, optimizing unnecessary costs. The factories will be populated with capable industrial machineries such as manufacturing robots and densely equipped with sensors and automated systems. Consequently, the 5G technology will lead to industry transformations such as introduction of on-demand manufacturing, the emergence of data marketplaces, and super-efficient supply chain and logistics operations.
5G Technology ROI Market

---
By Return On Investment Industry Vertical
Automotive segment is expected to secure leading position during forecast period.
Get more information on this report :
Request Sample Pages
Some of the major 5G technology investors are KT Corporation, SK Telecom, NTT DOCOMO, INC., KDDI Corporation, China Mobile, Huawei Technologies Co., Ltd., Telefonaktiebolaget LM Ericsson, Nokia Corporation, Telekom Deutschland GmbH, Infineon Technologies AG, AT&T Inc., and Verizon Communications Inc.
Key Benefits for Stakeholders:
This study comprises analytical depiction of the 5G technology return on investment market along with the current trends.
The 5G technology return on investment market analysis is determined to understand the profitable trends to gain a stronger foothold.
The report presents information related to key investment pockets for penetration of 5G technology.
The current 5G technology return on investment market forecast is quantitatively analyzed from 2020 to 2026 to benchmark the financial competency.
The report includes the list of early adopters of 5G technology, region wise.
Key Market Segments:
By Industry Verticals
Automotive
Industrial Machinery
Infrastructure
Healthcare and Life Sciences
 5G Technology ROI Market Report Highlights
Aspects
Details
By Industry Vertical

Automotive,
Industrial Machinery
Infrastructure
Healthcare & Life Science

By Region

North America (U.S., Canada, Mexico)
Europe (France, Germany, Italy, Spain, UK, Russia, Rest of Europe)
Asia-Pacific (China, Japan, India, South Korea, Australia, Thailand, Malaysia, Indonesia, Rest of Asia-Pacific)
LAMEA (Brazil, South Africa, Saudi Arabia, UAE, Argentina, Rest of LAMEA)

Key Market Players
KT Corporation,, Telefonaktiebolaget LM Ericsson, China Mobile, KDDI Corporation, Verizon Communications Inc., Infineon Technologies AG, AT&T Inc, Huawei Technologies Co., Ltd.,, SK Telecom, Nokia Corporation, Telekom Deutschland GmbH, NTT DOCOMO, INC