Asia-Pacific Fish Oil Market Overview:
Asia-Pacific Fish Oil Market is expected to garner $1.5 billion by 2020, registering a CAGR of 5% during the forecast period 2015-2020. Fish oil has emerged as an ideal health nutrient for animals and humans, owing to the high concentration of essential fatty acids such as EPA and DHA. It is largely used in aquaculture applications as a key ingredient in aqua feed. Asia Pacific has emerged as a dominant market for fish oil consumption owing to the huge concentration of aquaculture industry in China, India, Vietnam and Indonesia. Moreover, the rising health concern among consumers leads to the usage of fish oil as a nutritional supplements in the developed countries like japan and Australia.
The fish oil produced in Asia Pacific region is not sufficient enough to meet the market demand. Therefore, most of the fish oil consumed in Asia Pacific market is imported from Latin America and Scandinavia. Therefore, production shortfall occurs in these region directly hampers the Asia Pacific market. Stringent fishing quotas in major fish oil producing countries like Peru, Chile, Norway, Iceland and Denmark largely limit the market growth and create a concerning demand supply gap. An increase in fish oil production from by-products and fostering prospects with third party suppliers, could alternatively help in mitigating this threat and in minimizing the demand supply gap.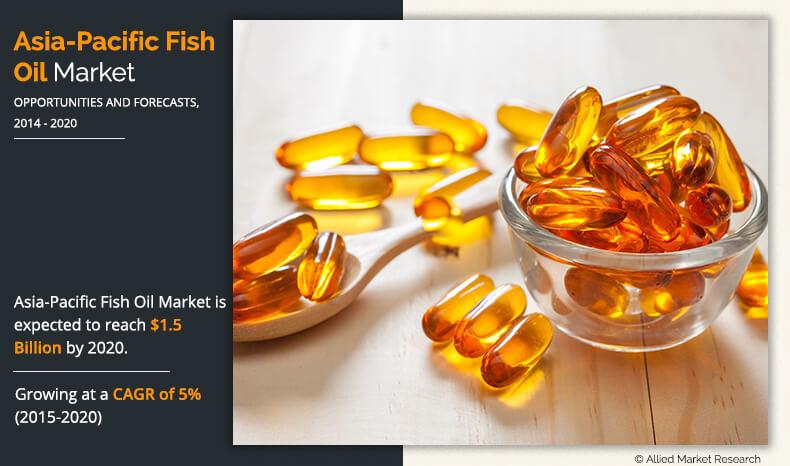 Geographically, the market is segmented across China, Japan, Australia, Vietnam, Indonesia, India and rest of APAC. China accounts for the largest fish oil consumption owing to the high concentration of the aquaculture industry in this region. Besides China, aqua feed grade fish oil is widely consumed in Indonesia, Vietnam and India. A considerable rise of health concerns in Japans geriatric population, fuels the demand for the consumption of nutritional and pharmaceutical grade fish oil.
To provide a comprehensive understanding of the market scenario, the industry is segmented into species, application and country. This report highlights major fish oil yielding species including Anchovy, Mackerel, Sardines, Cod, Herring, and Menhaden amongst others. Most of the fish oil produced in the Asia Pacific market is derived from anchovies. Based on application, the industry is segmented into aquaculture, animal nutrition & pet feed, pharmaceutical, supplements & functional food and others.
The key players in the market include Omega Protein Corporation, Copeinca AS, Pesquera Diamante S.A, Corpesca SA, TripleNine, Arbee Fish Oil and Mukka Sea Foods Industries etc.
KEY BENEFITS:
A thorough analysis of current and future trends in Asia Pacific fish oil market elucidates the imminent investment pockets in this region.
The report highlights the key factors that drive and impedes the growth of the market
Country wise analysis provides an in-depth analysis of the current market scenario and highlights the potential of the fish oil market
Quantitative analysis of the current market and forecast through 2015-2020 are provided to showcase the financial appetency of the market in various Asia Pacific countries
Value chain analysis in the report provides a clear understanding on the roles of stakeholders in the market
Porters Five Forces model is used to analyze the potency of buyers & suppliers, along with a detailed study on the market competition
 Asia-Pacific Fish Oil Market Report Highlights
Aspects
Details
By Species

Anchovy
Mackerel
Sardines
Cod
Herring
Menhaden
Others

By Application

Aquaculture

Salmon & Trout
Marine fish
Crustaceans
Tilapias
Eles
Cyprinids
Others

Animal nutrition & pet food
Pharmaceuticals
Supplements and functional food
Others

By Country

China
Japan
Australia
Vietnam
Indonesia
India
Rest of ASIA PACIFIC

Key Market Players
Mukka Sea Food Industries Pvt. Ltd., Copeinca AS, Omega Protein Corporation, Arbee, Pesquera Diamante S.A., Corpesca S.A., TripleNine Group A/S