Submarine Cables Market Outlook - 2027
Submarine cables are referred to as any type of cables that are laid along the bottom of a water body. These cables connect continents all over the world and rely on stations based on land to carry telecommunications and power signals. Submarine cables use optic fiber technology to carry digital data for telephone, internet, and private data. The implantation of submarine cables has numerous advantages over satellite communications. 
For instance, they are more durable, cheaper, and reliable than satellite communication. Use of submarine cables has enhanced globalization and international connectivity, owing to the speed with which information can be exchanged all over the world. Submarine cables are important international assets for news agencies, trading & shipping companies, governments & their armed forces, and public. A single submarine cable is capable of carrying millions of telephonic data accompanied by internet and video data. International system across the world is dependent on security of the submarine cable system.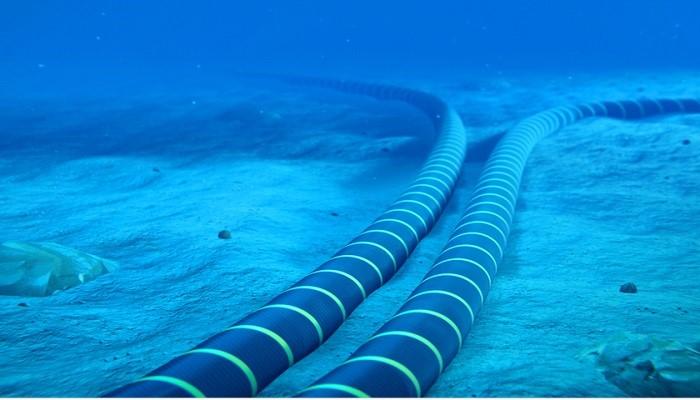 COVID-19 scenario Analysis for Submarine Cables Market: 
Shut-down of some cable factories by submarine cable suppliers have push back the deployment of new submarine cable systems, owing to the present pandemic situation.
The International Cable Protection Committee (ICPC) has called on governments and submarine cable industries to promote and accelerate installation, operation, and repair of submarine fiber optic cables during the COVID-19 pandemic to protect increasingly critical internet broadband connectivity and governance, health, education, and trade activities that rely on such connectivity. Such factors are expected to provide opportunities for the submarine cables market.
Top impacting factors: Market Scenario Analysis, Trends, Drivers and Impact Analysis of the Global Submarine Cable System Market 
Submarine cables convey around 99% of the worldwide communication traffic. Factors such as increase in bandwidth demand and internet connection worldwide, rise in new offshore wind capacity additions, and growth in demand for inter-country and island connections have attributed to expansion of the submarine cables market.
The global submarine cables market trends are as follows:
Power cable segment is anticipated to hold a major share 
Countries all over the world are focusing on generation of electricity through renewable sources of energy, which has led to emerging offshore wind farms. Huge investments made by governments all over the world on offshore wind projects drive the demand for submarine power cables globally.
Huge investments from content and cloud service providers 
Data centers are important nodes of information that transmit large amount of data across the world. Data centers across the world are interconnected through submarine cable system. As data centers and submarine cable investments are huge international assets for content and cloud service providers, they are anticipated to make huge investments in the deployment of data centers and submarine cables for the forecast period 2021–2027.
The implementation of submarine cables is advantageous as:
Fiber-optic submarine cables technology enable cable owners to expand their usage to satisfy consumer demand over time or handle massive Internet traffic changes if another cable is cut or destroyed. During the forecast period, a higher emphasis on the growth of underwater communications networks is expected to create tremendous opportunities for market players in submarine cable systems. Big web companies such as Google, Facebook, Microsoft, and Amazon have invested significantly in their own cables in recent years, surpassing conventional Internet backbone providers. Such four companies now own or lease more than half the cable power underwater.

Key benefits of the submarine cables market report:
This study presents analytical depiction of the global submarine cables industry size along with the current trends and future estimations to determine the imminent investment pockets.
The report presents information related to key drivers, restraints, and opportunities along with detailed analysis of the global submarine cables market share.
The current market is quantitatively analyzed from 2021 to 2027 to highlight the global submarine cables market growth scenario.
Porter's five forces analysis illustrates the potency of buyers & suppliers in the market. 
The report provides a detailed market analysis based on competitive intensity and how the competition will take shape in coming years. 
 Key Market Segments
Segments
Sub-segments
By Cable Type

Unarmoured Cable
Armoured Cable

By Network Type

Transoceanic
Coastal
Inter-island

By Application

Communication Cable
Power Cable

By Industry Vertical

Telecommunications
Oil & Gas
Power & Energy
Defense

By Configuration

Submerged Plant
Beach Manhole
Shore Section
Land Sections
Terminal Station
Terminal Station Equipment

By Region

North America
Europe

France
Germany
UK
rest of Europe

Asia-Pacific

China
India
Japan
South Korea
rest of Asia-Pacific

LAMEA

Africa
Latin America
Middle East
 
Key Market Players
Hengtong Marine Cable System
AEI Cables
Ericsson
General Cable
Hanhe Cable Company
Hasfibel
Jainson Cables India Pvt Ltd
JDR
Kerite
OCC Corporation